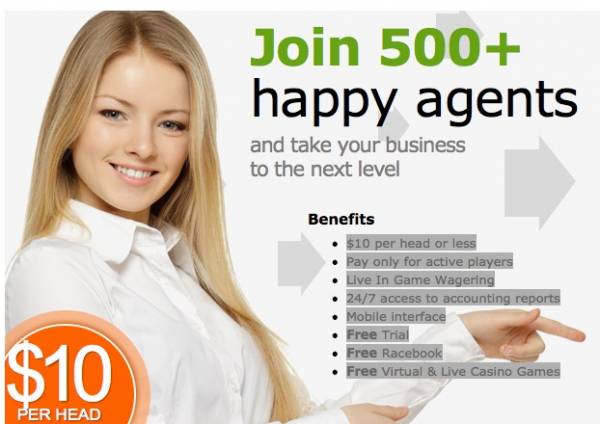 As an independent sports bookmaker, the best way to grow your overall customer base while improving your bottom-line profits is to add some recreational sports bettors that are looking for action on a year-round basis. Anyone in the sports bookmaking business knows that football season is the busiest and most profitable time of the year, but if you are serious about building a sports bookmaking operation that can provide long-term financial success, then it is time to get serious about marketing your services to today's online sports bettors on a full time basis.
It all starts with a plan. You do not have to be a marketing expert to create a business development plan that will grow your overall sports betting customer base with the type of players that can support healthy cash flow and overall profits. You are obviously not looking to add betting sharps or other betting syndicates to the fold, but you are looking for ways to attract more sports bettors to the mix. One of the first pieces of the puzzle is finding the right Pay Per Head service that can support this healthy business growth.
Contrary to popular belief, not all price per head providers are created equal. While many of them do employ the same basic Internet sports betting software packages, the difference in the fees they charge for the features they provide can be vastly different. One of the most important features a PPH service can provide from a business marketing standpoint is a customized website that can enhance your bookmaking operation's professional online presence. Many of the top Pay Per Head providers will include a custom website designed to meet your specific business needs as part of the weekly price per head fee you pay for your active betting customers.
Once you do have a custom company website up and running you will quickly find that it can be your most powerful tool for marketing your bookmaking services online. Your existing sports betting customers will now have easy access to their online betting account as well as your online betting board so you will probably see an immediate increase in revenue due to a higher volume of betting action.
The main benefit of this website is the new found ability to reach out to potential sport betting customers. While there are a variety of ways to try and attract new customers to your bookmaking services through email campaigns, referral programs and other online marketing techniques, the main attraction will be a company website that is sophisticated in its design, yet simple to navigate. It should always be a very easy process to access information about what you do have to offer in the realm of sports betting. You only get that one chance to make a good first impression so you always want to make sure that your site is completely up to date and relevant to what is going on in the world of sports.
Diversity is another very important aspect of marketing your services to online bettors. Most of the top Price Per Head services can also set you up with an expanded racebook for horse racing as well as a full-service online casino that features both virtual gambling machines and live dealer table games. While building up your sportsbook may be your top priority, it is still very important to develop additional streams of revenue that can help to fill in the gaps here and there.
The tremendous growth trend in online sports betting is not likely to slow down anytime in the near future. This is great news for you as an independent sports bookmaker as long as you have the right marketing plan in place to capitalize on this highly profitable business opportunity.