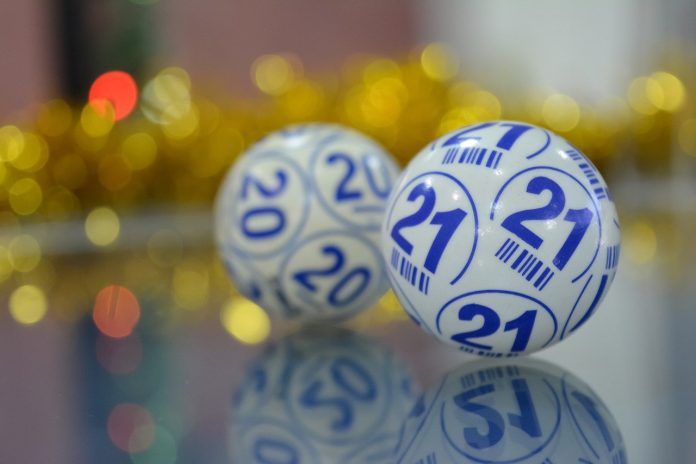 Lottery players want quality service which is why they constantly search for a lottery company that would give them the very best in terms of ease, odds, safety, and winnings. With the advent of the internet, most lotteries have gone online. Online lotteries are supposed to simplify the whole process whilst offering flexibility and convenience but this seems not to be the case as many customers often complain about poor service delivery, unresponsive customer support, and in some cases, fraud. Yes! fraud. This beams the searchlight on most of the best (or well-known) lottery brands around and one that readily comes to mind is LottoPark.
LottoPark is a world-renowned lottery brand that operates in many countries in the world. It has a huge customer base, offers exciting games, and offers attracts lots of lotto players in many countries around the world.
This brings us to the question of what makes LottoPark one of the best lottery websites. What makes it thick? What keeps attracting lottery players and what keeps them? Let's take a look.
GREAT AND USER-FRIENDLY WEBSITE
The first thing that makes LottoPark outstanding is its simplicity. The website is very simple and easy to navigate. The design is simple, sleek but yet appealing to the eyes. It is themed in simple colors: green, white, black towards the bottom, and a touch of yellow. The language used on the website is formal and shows they are very serious about the lottery. All images, icons, tabs, and resources are rightly positioned. It is also laden with good pricing and great educational materials.
The website was undoubtedly created with users in mind. Its user-friendliness makes it easy for lottery players to run their business with much lesser time. On mobile, you just have to click on the three bars on the right-hand side to do your thing. On PC, you would be greeted with the "Sign up" and "Log in" tabs on the top right of the site. Signing up takes lesser than 5 minutes. All you need do is provide your email, create a password, and accept that you are up to the age to own and also their terms and conditions.
You can easily buy lottery tickets online at LottoPark. You first have to log in (after creating an account) then you do the following:
Choose the game you want to play from a list of exciting games.
Select the number of lines you want (Yes! Games like the GG world Keno allows you to choose up to 10 lines).
Choose whether you want single or multiple tickets.
Pick your numbers (if you are really at loss as to what numbers to pick, you can use the Quick-Pick feature).
Click on "Continue" to confirm your order after reviewing it.
Add more tickets if you wish.
Pay for your ticket by clicking on the "Buy tickets" button.
Click on "Deposit" if you are out of funds and choose your deposit option.
Check your tickets by navigating the "My Account" and checking under "My tickets" to confirm they are properly purchased.
It doesn't get any easier than this. Unlike many websites where users might not be able to place wagers by themselves, LottoPark ensures that players have an almost effortless time placing wagers.
EXCITING GAMES
LottoPark offers a range of exciting games. These games are easy to play, have straightforward rules and come with favorable odds.
One of the most popular games is the GG World Keno allows you to pick 10 numbers from the range 1 – 70 which can be played in a single spread along with a single multiplier or up to 10x. Know that the higher the stake, the bigger the win. The GG World Million allows you to pick 5 numbers and 2 extra GG numbers. You can also use the Quick-pick feature here.
You can also play at LottoPark such a great games like Powerball, MegaMillions, Eurojackpot, Mega Sena, EuroMillions and many more!
TRANSPARENCY IN RESULTS
Transparency is another reason why LottoPark is one of the very best lottery websites out there. LottoPark utilizes a Random Number Generator that works on the ethereum blockchain. This technology is certified by Gaming Laboratories International, a global certification body for electronic games. The use of blockchain technology erases the possibility of human manipulations and control. This ensures that any result gotten is true. TRNG is used for the GG World Keno, GG World Million, GG World X and GG World Lottery draws.
Checking results is very easy on LottoPark. They are displayed on the website at the end of every draw. LottoPark tries to maintain its culture of convenience. You get notified about new draws, games, or events by just enabling notifications when you visit the site. Click here to check the latest lotto draw results.
PLAYERS ENLIGHTENMENT
Education is key to becoming a successful lottery player. No player can truly win big if he/she is not adequately informed. This is why LottoPark places lots of emphasis on player enlightenment. Going through the website, you would see lots of educative articles about the lottery, its history, and the different games they offer. On the website is information about their odds, draw dates, and how players can win big in these games.
LottoPark doesn't only concern itself with playing and winning, the brand is also interested in how winners can sustain wealth. On the website is information on how one could invest with one's winnings, live right, and achieve great goals. You will also be surprised to learn about some world-class tourist destinations where you can spend some time after winning. This also sets LottoPark apart from other lottery websites.
SAFETY AND SECURITY
Safety and security are a big question in these days of internet hacks and leaks. With LottoPark, be rest assured that, your data and transactions are safe and secure. You would only be asked to verify yourself if you win so they know they are sending the money to the right person. This is the only time they would request your data. Be rest assured they would keep it safe, secure, and free from leaks. A peak in the website's skeletal system reveals a strong protection system set up by a professional team. SSL encryption technology is used for user data protection.
In summary, the reasons why LottoPark still stands out as one of the very best lottery websites are not farfetched. The brand invests a lot in safety, security, customer service, and top quality which are the keys required for a successful lottery operation. With the rate at which the brand improves and grows, one can't be wrong to say that the best is still yet to come.