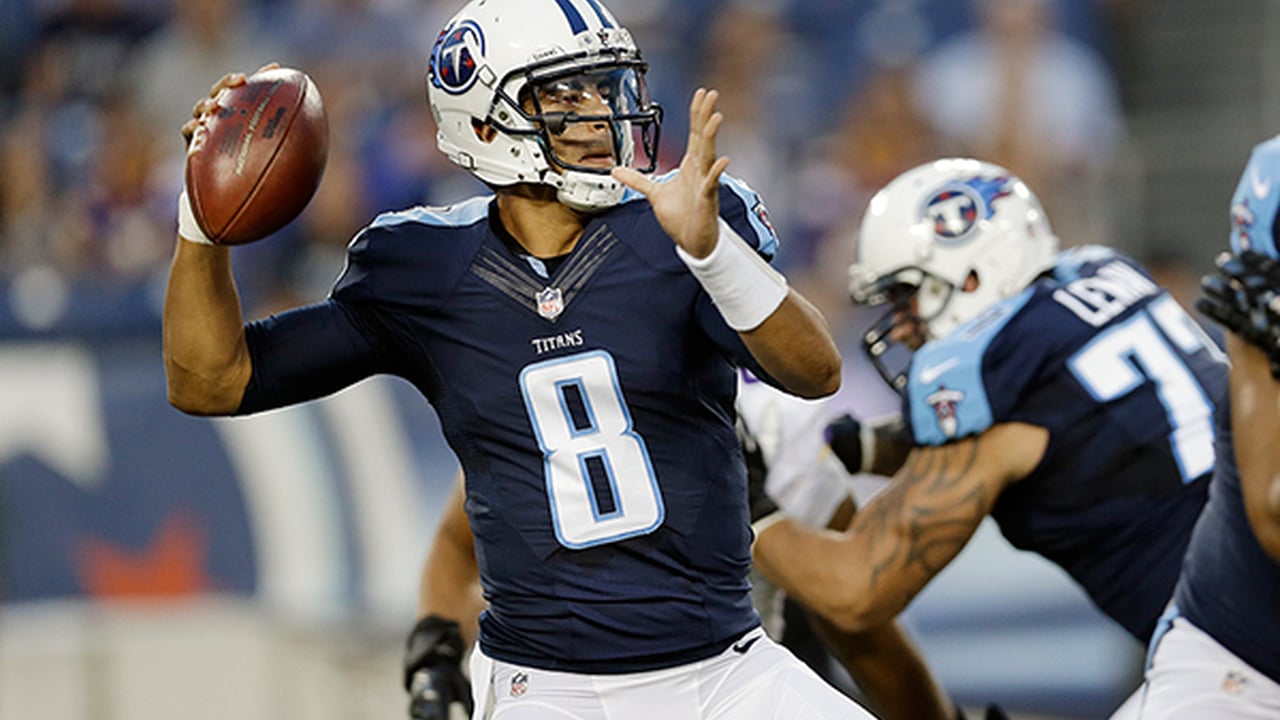 Both teams come into this game with more question marks than answers but let's get one thing straight, the Jaguars are coming off a resounding win against the Colts. It may not look like it and it may look like a stinker on paper but the 6-0 beating was a smack in the mouth to a team that has been scoring 29 points per game and seemingly had their act together with high flying Andrew Luck and TY Hilton. Whatever the Jags did, it worked, they battened down the hatches for the storm and they walked away with the shutout. Not only is that hard to do in the NFL, it's hard to do against the Colts who had scored 29 on these same Jaguars back in week 9.
Scores and Stats – Jacksonville Jaguars vs. Tennessee Titans Preview and Predictions
The Jaguars must address their offensive problems and get their act together quickly or this mess will fly off the rails. Bortles has been a shell of his former self with 2572 yards on the season, 13 TD's and 10 picks. What an unmitigated disaster! TJ Yeldon is not necessarily the answer in this game. Go back and look at the new England game, Bortles had 376 yards with 4 TD's and I INT. Yeldon put up 10 carries for 58 yards but the best number was Cole, with 7 receptions for 116 yards and 1 TD. The Jaguars must game plan around that guy, but they probably won't. They will focus on fixing Bortles and Bortles probably won't be fixed. Can he play, of course, and he did against the Patriots.
How reliable are Online Sportsbook Reviews?
The titans have been up and down to say the least and tonight's game will be a test. They won the first battle in a 9-6 dual and they come in off a win over the Jets, 26-22. This team has suffered some ugly losses and have had some very nice wins. Their problem is exactly that of the Jaguars, inconsistency. One game their great the next two their bad. It's an up and down roller coaster. Is Mariota the man and can he take this team to the playoffs? Everything is up in the air.
6 Advantages of Betting at America's Favorite Online Sportsbook
Both teams mirror each other in terms of numbers and so in that regard, this game is a push. The titans are getting the friendly number because this one is in Nashville. If this was in Jacksonville, we would be talking about a -1 or an even-odds, kind of offering.
There is only one way to bet this game and it's with a 6 point teaser. This one could go either way, why risk the points? Play the 6 point teaser on the home team which makes them +2 and under the total, 43.5.
This game will be interesting and whoever wins this things still has a shot at the playoffs, look for a tight game all the way and jump in now to secure the number. Once the game starts, jump online and bet this thing live. If it looks like you may be going south, hedge, with a live bet. Live betting makes a game fun and you can win a pile. Enjoy Thursday Night Football.