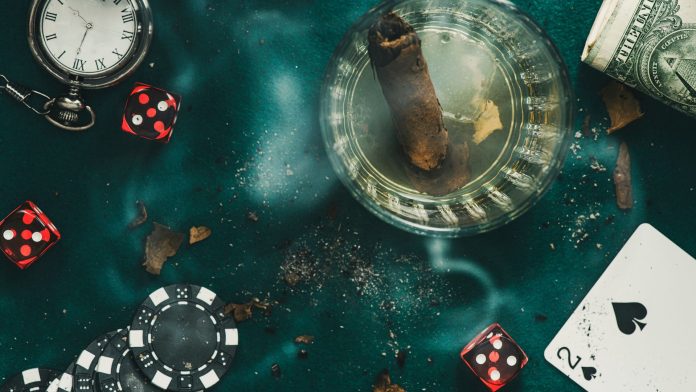 If you live in the UK, you are bound to see a long list of casinos advertised across TV, Radio and the Internet, and each has welcome offers they want you to take notice of. The question is, which casinos and offers are actually the best for you?
We invited Christopher Ødegarden, Head of Casino at the comparison site Bojoko.com, to give our readers tips on how to compare casinos, what welcome bonuses are the best, and what steps players need to take to ensure they find the right casino for their needs.
There are so many casinos to choose from. How can the customers compare them?
Casinos come in all shapes and sizes, and so do players. Finding the one that suits your needs can be frustrating, especially for a first-time customer.
There are many different welcome offers and wagering requirements, not to mention varying game selections, recurring promotions, etc. And then, of course, there's the small print. The amount of information can be intimidating.
The most important thing a player should ask themselves is this: what do I want in return for my money?
If you are a highroller, that is, someone who wishes to play for considerable amounts of money, usually at high-stakes table games such as blackjack, your needs will be very different from a lowroller who wants to immerse themselves in slots. There are also players who find themselves between these two groupings, and then, of course, we have social players who love gamification, tournaments, and live dealers to chat with. One size certainly does not fit all.
So, what are the main things customers should keep their eyes on?
The most important thing is to ensure you join a casino with a licence from a trustworthy gambling authority. For UK players, that means the UK Gambling Commission, and we only list UKGC-licensed casinos on our website. If you are elsewhere in Europe and do not have a local license, the MGA is the most trustworthy.
Licensed casinos are subject to a long series of rules, regulations and checks that ensure safe and responsible gaming and let you trust that your money and data will be safe and secure. This is not the case with unlicensed casinos, which have no legal oversight and can do as they please, including scamming unsuspecting players. Ensure that you never sign up for any casinos that do not hold a valid license.
Once you are secure in the knowledge that you are choosing between safe casinos, a few different things will become important, and which end up tipping the scale will depend on the player.
For some, it will be the welcome bonus and recurring bonuses. For others, it will be the game selection, particularly for live dealer games. We have spoken about the rise in popularity of live casino games previously, and what we are seeing is that most of the industry is now catering well to social players. If this is your priority, it should be easy to brush any operators not up to your standards away. Better matches are out there.
Then there is the question of whether the casinos you are looking at offer your preferred payment methods and, if so, whether there are fees attached. Matters such as withdrawal time are also crucial to many.
This is why we at Bojoko have developed filters that allow players to trim down each of our selections until they only see the casinos that match their exact preferences.
What types of welcome bonuses should players be looking for?
Players should consider three main factors when choosing between welcome bonuses. The first is the size of the bonus, the second is the welcome bonus percentage, and the third, which is arguably the most important of all, is the wagering requirement. Other terms and conditions will also be important.
Highrollers generally want to get as much bonus as possible. If they are playing for thousands and thousands of pounds, a bonus of 400% up to £50 will hardly make any difference to them. Meanwhile, lowrollers and social gamblers may simply want to get as much for their deposit as possible, which means that the higher the bonus percentage, the better.
However, the wagering requirement and the other terms and conditions will determine just how good any of these offers are. They can range from 0 to 100 and beyond, and the higher the wagering requirement is, the harder it is to meet it. In the UK, most casinos generally have a wagering requirement between 25 and 60, and the higher the wagering requirement is, the easier it is to find better deals.
My recommendation is first to decide what you are looking for from a bonus, i.e. high percentage, high bonus amount, or a mix, and then trim this selection by removing casinos with high wagering requirements. This is something you can easily do on Bojoko, and it takes away a lot of exhausting research.
How does Bojoko help players find and compare safe casinos?
I think the most important thing for UK players to know is how careful we are when it comes to adding new casinos. As I mentioned earlier, we only list casinos licensed by the UKGC, and on top of this, our experts verify all casinos, betting sites and bingo sites we review. They dive into the tiny details and small print and excavate all relevant information – not just about welcome offers but all aspects that will make a difference in the player's overall casino experience.
Once our experts have tested the casino and have all the details down, they write comprehensive reviews that are easy to scan while also ticking all the relevant boxes so that this information is also present for our filters.
Our goal is to ensure that any player who comes to Bojoko will be able to find exactly what they are looking for. We have pages dedicated to each relevant bonus offer or feature so that a player can, for instance, instantly see all casinos that give you a 200% bonus on your first deposit or casinos that allow you to make deposits and withdrawals with PayPal.
Each of these pages also allows players who know what they are looking for to use our filters and trim down the selection so that they have better matches in front of them.
I would say that Bojoko's magic lies in making it easier for players to find just the right casinos for their individual needs. We're iGaming match-makers, really. Our casino reviews help players find their match, but we also educate them. We underline details that matter, both positive and negative, and we do the hard work so the players don't have to.