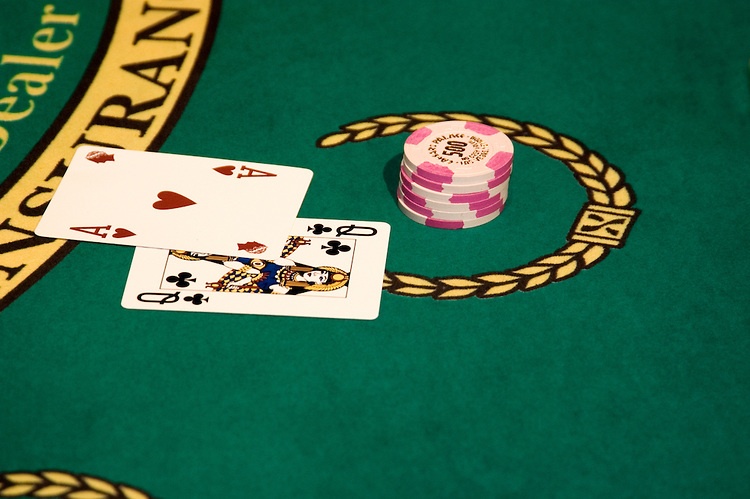 Particularly when it comes to the revenues of massive land-based revenues, a lot has been made about baccarat being the champion card game of casinos. Baccarat has become the be-all and end-all for casino establishments due to its huge Asian VIP audience, with the game accounting for as much as 88 percent of revenue in Macau's casinos.
While some of this fandom for baccarat has spilled over into gambling-centric hotspots in the United States – such as Las Vegas and Atlantic City – the American public has, generally, stayed firm to back the American-made game of blackjack.
The classic card game has no rival in the casino gaming scene, and now that blackjack has successfully transitioned to the online live casino gaming space, it has risen in popularity once again in the USA.
A smart move to go live online
Initially, the only true form of competition that the online gambling scene of iGaming was providing land-based venues was in the slot category, with thousands of games and more being added weekly. But then came live casino gaming, with its real-time play and live-streamed human croupiers meaning that the authentic casino experience was a mere click away, as opposed to a trip across town.
As VIP baccarat play is very much about the live experience and testing one's luck at the table, online baccarat isn't of huge appeal to these high rollers. Blackjack, on the other hand, has gone from strength to strength in the online space, expanding beyond the realms of the in-house table game. Today, there are five games you can try in live blackjack, including Single Deck, Casino Blitz, and the latest Perfect Blackjack.
While offering existing blackjack fans a way to enjoy the live experience has been key to blackjack's rise to prominence, another key aspect has been the game that's notoriously for intellectuals bringing in a new way for players to learn it. Perfect Blackjack is a new live blackjack game that helps players to learn flawless strategy and cuts the house edge to just 0.5 percent.
Why blackjack over baccarat?
The vast majority of revenues made from the game of baccarat comes from Asian players, with brick-and-mortar casinos seeing distinct ebbs and flows to their revenue streams depending on events such as Chinese New Year. This is because, as explained in the video above, the Asian gaming audience likes simple games where luck can be tested, whereas western audiences prefer games that they can defeat.
Ever since the inception of "basic strategy" in the 1950s, blackjack has been recognized by players as a game of skill. As you can learn strategies that help people to beat the game or know the best actions to take in each scenario, blackjack doesn't really appeal to the glut of the Chinese luck-seeking audience. In America, however, if a game can be beaten, you can bet that there'll be a queue of players looking to do so.
As it can be played with skill and knowledge, blackjack has always been one of the most popular games in America. Now that it has moved online, diversified and adopted the live gaming space, live blackjack variants of the game have become America's go-to games.