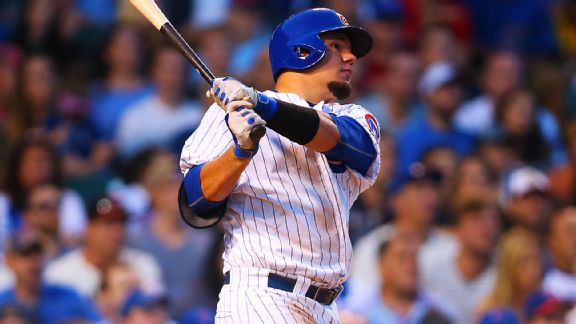 Open an Account at Bovada Sportsbook Now! Sign up at Bovada.lv to get up to a $250 Deposit Bonus and to bet all the Web's best MLB Baseball odds and props!
With no WNBA or CFL to bet on Monday, July 16th, 2018, all eyes will be focused on the Major League Baseball Home Run Derby from Nationals Park in Washington, DC. Its quite easily the most popular of all the major sports All-Star skills competitions, but it will be missing some big names this year. The rules are simple:
There are eight players broken down into bracket form, seeded 1 through 8. It's single elimination. Seeds were determined by this season's home run totals entering Wednesday. Each batter gets four minutes to hit as many homers as possible with thirty seconds of bonus time awarded for two home runs that travel at least 440 feet. The batter with the most home runs advances; there's a 60-second swing-off if any two are tied.
CLICK HERE TO BET THE HOME RUN DERBY
Washington's Bryce Harper is clearly the biggest attraction in this year's edition. He's also the only player in the field to ever compete in one (2013 in San Francisco). That summer, he was runner-up to Yoenis Cespedes. Harper hasn't competed since, but felt a lot of pressure to enter since this is his home ball park. He said he would only do it if he were elected to play in the All-Star Game. Some players don't like taking part in the Derby because there's a stigma that it messes with their swings for the second half of the season, or they just want a break. Harper was held out of Sunday's lineup to, I guess, give him more rest for this.
Harper is the +240 favorite as the No. 2 seed and opens against Atlanta first baseman and NL MVP candidate Freddie Freeman (+700), the No. 7 seed. Freeman isn't a huge power guy, topping 30 homers once in his career (34 in 2016) and no Brave has ever won the Derby.
The Harper/Freeman winner will face either No. 3 Max Muncy (+600) of the Dodgers or No. 6 Javier Baez (+500) of the Cubs. Muncy is one of the big stories of the MLB season. He was a scrub for Oakland in 2015-16 and didn't even play in the big leagues last year. He only got his chance in 2018 with L.A. due to injuries and has hit 22 homers. Baez is one of the biggest free-swingers in the majors and has 19 homers, on pace to shatter his career high of 23.
CLICK HERE TO BET THE HOME RUN DERBY
The top seed is Milwaukee first baseman Jesus Aguilar (+500), another breakout NL star in 2018 who also won the Final Fan vote to be added to the NL All-Star roster. Aguilar has an NL-best 24 homers at the break and faces No. 8 Rhys Hoskins (+700) of the Phillies.
Chicago's Kyle Schwarber (+450) is the No. 5 seed and faces No. 4 Alex Bregman of the Astros (+900). Schwarber would have a lot more than 18 home runs if he could only hit lefties (zero homers against them in 2018). The Cubs have had three Derby winners: Andre Dawson, Ryne Sandberg and Sammy Sosa.
By not having guys like Giancarlo Stanton and Aaron Judge in this competition, makes for a wipe-open contest. Harper will be the fan favorite, of course, but doesn't really seem excited to participate. Baez is the kind of guy who will eat this atmosphere alive and has a great power swing. Bregman is a sneaky pick and should get by Schwarber in the first round. Hoskins also has the swagger to excel in this, but has a tough first round matchup with the NL Home Run leader. I'm going to take a shot with Baez, but like I said, anyone can win this year.
Pick: Javier Baez +500