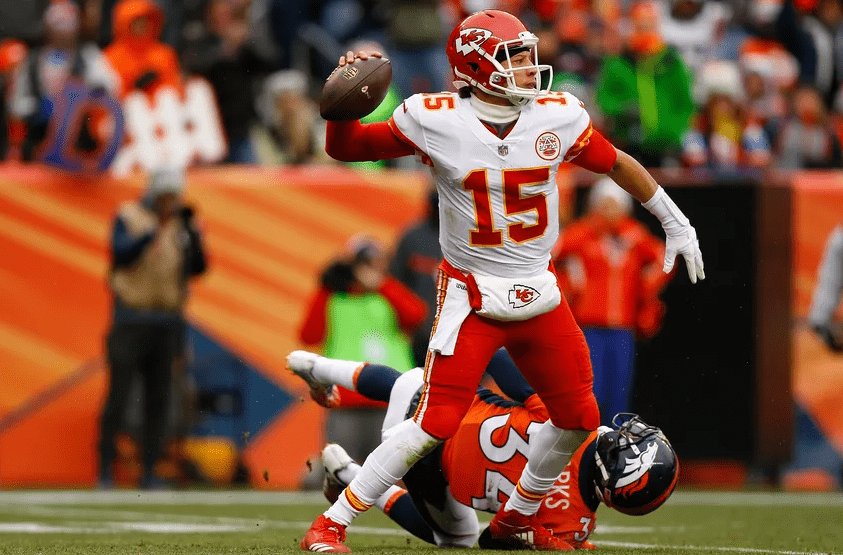 There's not much time left until we know the name of the 2020 Super Bowl winner. The big game is on February 2nd and will feature the Kansas City Chiefs and the San Francisco 49ers.
The top Super Bowl betting sites have plenty of exciting markets for the big game. The traditional options such as spreads, moneyline, and totals will be available but the picks and predictions in this post won't be about them.
There are a ton of underrated Super Bowl prop bets on the line, especially when it comes to player props. Let's take a look at some of them.
Longest Carry by Patrick Mahomes
Most bookmakers online offer the option to bet on the longest carry by the Kansas City Chiefs quarterback Patrick Mahomes. The line usually is set around the 14-14.5 yards point because the young star is pretty good at that.
The problem is that the San Francisco 49ers have an excellent defense that should be able to prevent Mahomes from long carries and the smarter bet is to back the under.
Super Bowl 54 MVP Winner
Most people will be looking to back Patrick Mahomes or Jimmy Garoppolo for the Super Bowl 2020 MVP Award. That's understandable, as the quarterbacks usually are the most likely players to take the prize home.
The millions placed on those two means that the value is on other options. One of the other guys that make sense is Raheem Mostert but his performance in the conference finals led to a huge drop in the price recently.
That leaves us with another dark horse, George Kittle. He's arguably the most consistent 49ers offensive player that can both block and receive. The man already received the Dwight Stephenson award in 2019 and for a good reason.
Kittle's ability to perform in clutch moments shouldn't be underestimated too. You can find some exceptional odds for the guy and he's the best option for MVP winner right now. If the big stars fail to perform, Kittle will be there to take the prize.
Pick: George Kittle to Become Super Bowl MVP
Longest Reception by Tyreek Hill
One of the main weapons of the Kansas City Chiefs in the big game certainly will Tyreek Hill. The speedy receiver thrives under Mahomes and at least one or two long receptions by him in Super Bowl 54 won't be a surprise.
The current line for his longest one is set at 30.5 years and Hill certainly will have opportunities to surpass it with a quarterback like Mahomes.
Pick: Over 30.5 Points