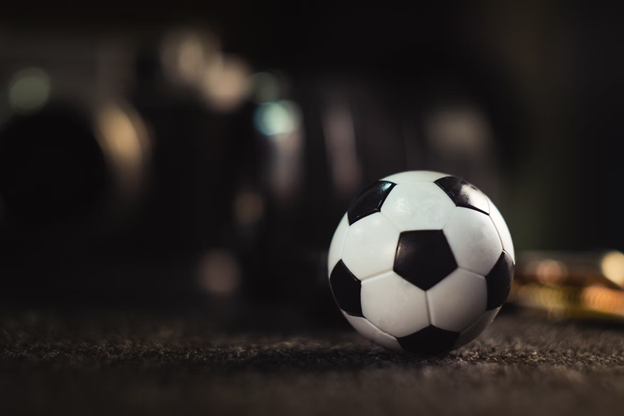 The English Premier League boasts many of the most talented footballers on the planet. Standout players from West Ham, Tottenham, Arsenal, and Manchester United are all among the most prized assets with expiring contracts in 2024.
Numerous players willingly play out their deals, eyeing lucrative signing bonuses when they inevitably join their next club without a transfer fee.
Here are the top 5 highest-valued players entering the final year of their current deals.  To bet on their nowadays teams or future clubs you always can with mostbet azerbaycan.
Tottenham. Eric Dier. £15.4 million
Eric Dier has been a mainstay in the Tottenham defense since joining from Sporting CP in 2014. The versatile Englishman has played center-back, right-back, and defensive midfield during his time with Spurs. Dier's current contract expires in 2024, meaning he could potentially leave Tottenham on a free transfer if not given a renewal. At 28 years old, Dier will likely command one last major contract, whether at Tottenham or elsewhere. With his Premier League experience and flexibility, Dier should attract interest from top clubs if he becomes available in 2024.
West Ham United. Pablo Fornals. £18.9 million
The crafty Spanish midfielder Pablo Fornals joined West Ham from Villarreal in 2019 and has been a regular starter during his time in London. Fornals provides creativity and technique to the Hammers' midfield, having racked up 16 assists across all competitions with the club so far. With his current deal set to expire in 2024, West Ham could face a battle to keep the 26-year-old Fornals at the club long-term. His versatility and La Liga pedigree will likely entice offers from teams across Europe if Fornals opts against re-signing with the Hammers. Securing Fornals to an extension will be an important priority for West Ham, as his vision and passing range are integral to their attack.
Manchester United. Aaron Wan-Bissaka. £21.4 million
Aaron Wan-Bissaka joined Manchester United from Crystal Palace in 2019 and immediately slotted into the right-back role with his tenacious tackling and pace. The English defender boasts the most tackles won of any Manchester United player since his arrival, showcasing his elite one-on-one defending. With his current deal set to expire in 2024, Manchester United faces a decision on whether to offer Wan-Bissaka a contract extension or let him go. At 25 years old, Wan-Bissaka could draw interest from top clubs across Europe if he nears free agency, thanks to his youth and renowned defensive skills. Securing Wan-Bissaka's future will be critical for Manchester United to maintain stability at right-back amid his emergence as a defensive leader.
Arsenal. Jorginho. £21.4 million
Jorginho brought his trophy-winning pedigree to Arsenal after joining from Chelsea in 2023 to anchor the Gunners' midfield. The Italian's brilliant passing range and positional awareness have made him a quick favorite at the Emirates since his arrival. With his current deal set to expire in 2024, Arsenal may look to extend Jorginho's stay in North London rather than lose him on a free transfer. At 31 years old, Jorginho still has plenty to offer at the highest level, evidenced by his instrumental role in Italy's Euro 2020 triumph. Keeping midfield maestro Jorginho in Arsenal colors past 2024 should be a top priority for Mikel Arteta to maintain leadership and control through the center of the pitch.
West Ham United. Tomas Soucek. £30 million
The towering Czech midfielder Tomas Soucek has been a dominant aerial presence in West Ham's midfield since arriving at the club in 2020. Standing at 6'4″, Soucek is a constant threat on set pieces and has scored 18 goals for the Hammers in all competitions so far. With his current contract set to expire in 2024, West Ham could have a real fight to keep the 27-year-old at London Stadium long-term. Soucek's commanding physique, technical ability and eye for goal will appeal to clubs across Europe if he nears free agency in 2024. Securing the midfield enforcer to a new deal will be crucial for West Ham to maintain their physicality and goal threat through the center of the park.