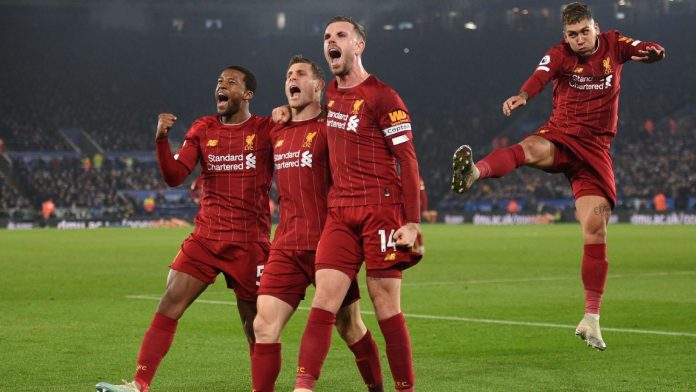 Liverpool have emerged as Premier League Champions for the first time in 30 years, and they executed their campaign win in vehement style. But what of the other dominant teams in the last ten years, and their accomplishments?
The Reds aside, these are the five English teams that have unquestionably made the last ten years their own.
Manchester United
This seems like a ridiculous entry, but many forget that it was via United's last two Premier League trophies (in 2011 and 2013) they managed to open up a now-halved gap of two top-flight titles over Liverpool. While it is true that United have declined horrendously in the era following Sir Alex Ferguson's retirement in 2013, they still know how to win trophies.
Even during the dog days of Louis van Gaal's doomed reign, United lifted the FA Cup in 2016, and proceeded to win the Europa League (under Jose Mourinho) the following year.
While United's approach in the transfer market and the management of Paul Pogba has been brought into question, the squad has improved much since the arrival of Bruno Fernandes. Harry Maguire has shown true leadership qualities as well, and the Red Devils are on the up once again.
Chelsea
After claiming a league and cup double in 2010, with Carlo Ancelotti at the helm, it looked as though Chelsea would enjoy the same dominance that they had over the game in the mid-2000s under Jose Mourinho. The Blues would wait five years for their next title win, but managed to win the Champions League for the first time ever in 2012.
The second coming of Mourinho, which oversaw Chelsea's title win of 2014/15 was shortlived, but just two years later, they fell a mere two points short of their all-time record tally of 95. Though that remains Chelsea's last title to date, the Blues have since added a second Europa League trophy in six years to the Abramovich-era litany of triumph.
With Hakim Ziyech set to join a squad bursting with young talent this summer, great things are expected of Chelsea over the next several years, and those that check here will see the newfound esteem in which Chelsea are held, after a difficult start to life under club legend Frank Lampard.
Tottenham
It is ten years since Tottenham famously beat Manchester City on the penultimate weekend of the 2009/10 season to secure fourth place, and a maiden Champions League adventure. Though the club remains in wait of a first trophy since 2008, successive podium finishes within the past ten years have firmly established Tottenham as one of the certified 'big six' in their own country.
In the late 2010s, Tottenham showed the full extent of their progress under Mauricio Pochettino, by finishing as Premier League runners up in 2017 and Champions League runners up in 2019.
With Jose Mourinho now at the helm, the club has a top-shelf manager who brings trophies to any club he manages. While naming Tottenham as genuine title contenders for 2020/21 is a stretch, the likes of Harry Kane and Son Heung-Min continue to lead the line as the most dangerous players currently based in the capital.
Leicester City
The Foxes have won just one trophy in the past ten years – but it was the biggest one imaginable, coming at odds of 5000/1 with some bookmakers, and just a year after surviving a seemingly-impossible relegation battle. That alone is arguably enough to catapult them into the top three of the 2010s decade's most successful English clubs.
The main players in that title-winning class of 2015/16 came from a variety of backgrounds, having suffered setbacks and rejections earlier in their careers. Danny Drinkwater and Marc Albrighton, for instance, had failed to make the grade at their previous clubs, but were reborn as club legends at Leicester.
Two new midfielders, N'Golo Kante and Riyad Mahrez, had experienced rejection in the French second tier, and both men were devastating for the Foxes. Of course, Jamie Vardy was the best of the lot, and his story is one like no other.
Manchester City
While much can be made of the vast resources made available to City over the past decade, they top any list without Liverpool by a mile. Sergio Aguero's title-winning goal in the dying moments of 2011/12 marked the first of what is currently four Premier League titles won inside the past eight full seasons. Since then, City have smashed numerous records, most notably becoming the first team to hit a triple-figure points tally in a Premier League season.
All that the club currently lacks is a Champions League trophy, and there is no earthly reason to think that City will not take their chance sooner or later – with or without a looming ban from all European competitions.
Club manager Pep Guardiola knows that his side could have done a lot better in 2019/20, but he is sufficiently experienced to attract the right calibre of player in order to replace serial title winners such as Vincent Kompany and David Silva.
Where do Liverpool stand?
Liverpool are comfortably in the top three of that list – perhaps even top of it altogether, given the dreadful state the club was in during the early 2010s.
Next year, a first successful title defence since 1984 would make their supremacy all the more profound, not to mention put them level with Manchester United once again in the all-time stakes. Ultimately, a Premier League title win is now part of the club's DNA, smashing whatever perceived curse once existed, and further additions across the next decade seem inevitable.