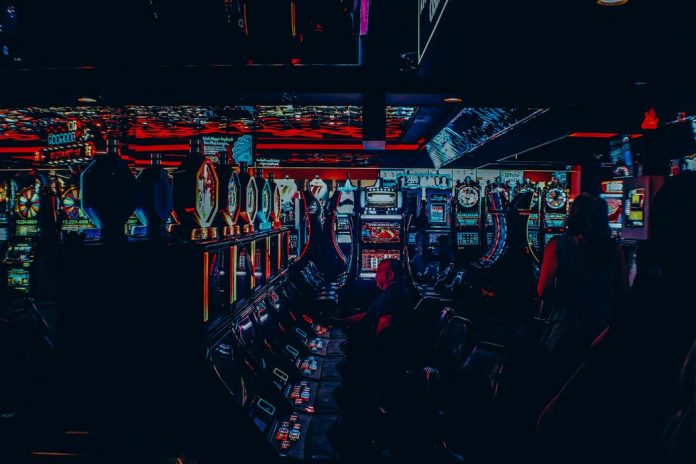 Both online and land-based casinos have their appeal to players, but are there any significant advantages that one has over the other? A lot of cities rely on their land-based casinos for revenue and tourism, so the physical locations still have a big place in the industry.
However, the rise of online casinos has been unstoppable. There has been an explosion of sites, and it only takes customers a couple of minutes to register at one of the best online casino in Kenya, Nigeria, Spain or other countries and start playing immediately without having to move off the couch.
That fingertip convenience is one of the biggest advantages that online casinos have over physical ones. But what other benefits does online gambling bring?
Convenience
First let's wrap up the convenience factor. This is where online casinos knock their land-based competitors out of the park. The ability just to load a casino through an app or a mobile browser at any time day or night, and from any location is just unbeatable.
As long as you have a strong connection on your mobile device, or can jump on good Wi-Fi on your computer, you immediately have access to a world of online gambling. Not having to travel to a physical location saves time, and usually the trappings of other extra non-gambling expenses like fuel, tipping, ATM fees, food and drinks.
Bundled up in the convenience is accessibility as well. While land-based casinos can be a great venue for a night out, not everyone lives within driving distance of one. Therefore, visiting an online casino solves that issue too.
Gaming Variety
The gaming variety at online casinos is usually stronger than at a physical location, potentially with much better RTP% (Return To Player) as well. Physical casinos have massive overheads and that means that the house cut is likely to be a lot bigger across their slots and table games than online.
At most online casinos you can look at a specific game and see the RTP%, which is something you cannot do at a physical location. Online you can switch between different gaming sections to find just the right feature that you want to play, instead of aimlessly walking around a casino floor trying to find the right jackpot slot.
Online casinos have a huge variety of different slots, from classic style simple three-reel affairs with no bonuses, to massive video-poker Megaways jackpots. Table games from Roulette, to Blackjack and Baccarat can easily be found, and not just the classic versions either, but many variations like Speed Roulette, or European Blackjack.
At Your Own Pace
There is far less intimidation when playing online as well. If you fancy trying your hand at Roulette for the first time, you can play anonymously and at your leisure at an online site. That's a completely different scenario from feeling the pressure at a land-based casino where other people are watching you.
This is also a very good way to get an understanding of a game. You can just take your time and learn online with small stakes, and get any free play where possible. In most cases online gaming will have lower minimums than physical locations, simply going back to the overheads.
There's a learning curve to casino table games, and it's a much more enjoyable process of getting working knowledge in a stress-free environment.
Online Security
Players are always advised to take security very seriously when playing at online casinos. That starts with finding sites that are licensed and regulated by gambling authorities, which helps to protect players.
Such online casinos are secure, with things like encryption to protect transactions and any personal information, as they have to follow regulatory guidelines to get their operating licences in a region.
The end users still have to do their part with things like coming up with a strong password and changing it every so often, and not using unsecured networks.
Bonuses and Offers
Physical casinos will have their rewards scheme, where you generally earn points for your play on-site, to work towards bonuses. But it takes a lot of stake just to get any kind of decent reward through them.
In contrast, because the competition online between casinos is red-hot, you can find bonuses everywhere you look. Online casinos have welcome bonus offers like Bonus Cash and Free spins when you sign up, plus plenty of other opportunities for existing players to cash in on things like Reload Bonuses, Giveaways and Happy Hours.
In Conclusion
At the end of the day, whether you just want to play slots, dip into a bingo room or jump onto the latest Super Jackpot Video Slot, it'll be personal preference that either gets you in the car to go to a physical location, or to just pull out your mobile phone and access it all quickly from the safety and privacy of your own home.