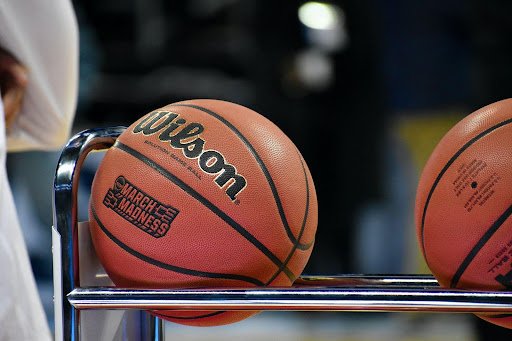 The most miss-named conference begins its conference tournament Wednesday with four opening round games. No one playing in the first round has any at-large potential, but the conference does have some stirring storylines. Xavier is looking to finally capture a tournament championship after winning three consecutive regular season titles. Dayton will likely receive an at-large bid barring a complete flame out against either Richmond or St. Bonaventure, and even Rhode Island and Temple are potential bubble teams, albeit very precarious ones. So as twelve of fourteen teams begin the A-10 tournament – I know, that's a lot of math – it's time to see who's hitting the jackpot in Atlantic City.
Note: All games to be played at Boardwalk Hall, Atlantic City, NJ
1. Xavier (24-6, 12-4) – Despite the now three consecutive conference regular season championships, the Musketeers have failed to advance past the semifinals in the past two conference tournaments. Their guard play has not been as strong this year as it was with Stanley Burrell and Drew Lavender, but inside presence Derrick Brown and wingman B.J. Raymond have led this team to wins over LSU, Memphis, and Dayton. The question here is motivation for the only sure-fire guaranteed berth to win three games in three days and play for seeding purposes, because they are the most talented team in the conference when they show up.
2. Rhode Island (22-9, 11-5) – The Rams finished in a three way tie for second but earned the tie breaker courtesy of a 93-91 overtime win over Dayton, a win that also generated bubble discussion. They promptly handed that back by losing at home to UMass on a last second shot, a likely quarterfinal opponent. Jimmy Baron is the best pure shooter in the entire A-10, and he'll likely have to carry URI to at least the finals, but probably the conference championship, if they want to dance. A win over Penn State is the lone non-conference highlight.
3. Dayton (25-6, 11-5) – Without question the most athletic team in the conference, the Flyers are often hampered by their inability to shoot, both from the floor and from the foul line. They play a 12-man rotation, tenacious defense for 40 minutes, and get fast-break dunks like cash from an ATM, a formula that earned them wins over Marquette and Xavier during the regular season. They desperately want another shot at the Muskies after getting embarrassed, 75-59, in Cincinnati a week ago, and the bracket sets up favorably for a rematch in the finals.
4. Temple (19-11, 11-5) – Despite the emergence of LaVoy Allen as a legitimate second scorer, the game plan for stopping Temple is extremely simple: contain Dionte Christmas. He is the one player in Atlantic City this week who could put on a performance and will his Owls back into the NCAA's. He'll likely have city rival St. Joe's, Xavier, and either Dayton or URI as his path, so it's not impossible to envision. The question is how the rest of the team will play. Remember, the Owls destroyed Tennessee and lost to Long Beach State, so they lack a level of consistency, but that tends to be downplayed when it's a three-day free-for-all rather than a grueling five month season.
The Middle of the Pack
5. St. Joe's (16-14, 9-7)
6. Richmond (17-14, 9-7)
7. Duquesne (18-11, 9-7)
8. LaSalle (18-12, 9-7)
All four teams finished in a logjam at 9-7, and a list of tiebreakers ensued that would take this entire site to explain. Just suffice it to say the order above is correct and move on. St. Joe's, led by Ahmad Nivins, draws perhaps the toughest first round matchup in talented but underachieving Charlotte, though they could be helped by a partisan crowd. Richmond is the surprise of the conference, and they enter on a high note after upsetting Xavier on Saturday. Duquesne and LaSalle both continue to improve as they attempt to return to the conference elite, and they'll each have their hands full with UMass and SLU, respectively, in the opening round.
The Longshots
9. Saint Louis (17-13, 8-8)
10. Massachusetts (12-17, 7-9)
11. St. Bonaventure (15-14, 6-10)
12. Charlotte (11-19, 5-11)
Very few conferences have as talented a 12-seed as Charlotte, who beat both Dayton and Xavier in the regular season. Injuries hurt them early, and they'll give St. Joe's a game. UMass also has upset potential, while Saint Louis and LaSalle will meet just five days after ending the regular season against each other. Kevin Lisch and Tommie Liddell certainly don't want to end their careers with back-to-back losses to the Explorers. Finally, St. Bonaventure returns to the tournament for the first time since the league expanded from 12 to 14 teams. The Bonnies and A-10 Freshman of the Year Andrew Nicholson would love for it to be more than just a one-game appearance.
Analysis: Upsets should abound Wednesday, as all four matchups are fairly even. Depending on what UMass and Charlotte teams show up, they both could play Thursday too. Richmond should have the easiest time, but look for either Duquesne or St. Joe's to fall. Each team with a bye should win the quarters and advance to the semis regardless, but again, both Temple and Rhode Island appear vulnerable depending on the matchup. In reality, Dayton has the easiest path to the finals and should make it, where they will likely play Xavier, but could easily see Temple instead. The Flyers will lose to either at that point. The A-10 is rooting for Temple, but it just isn't in the (Christmas) cards this season.
Prediction: Xavier