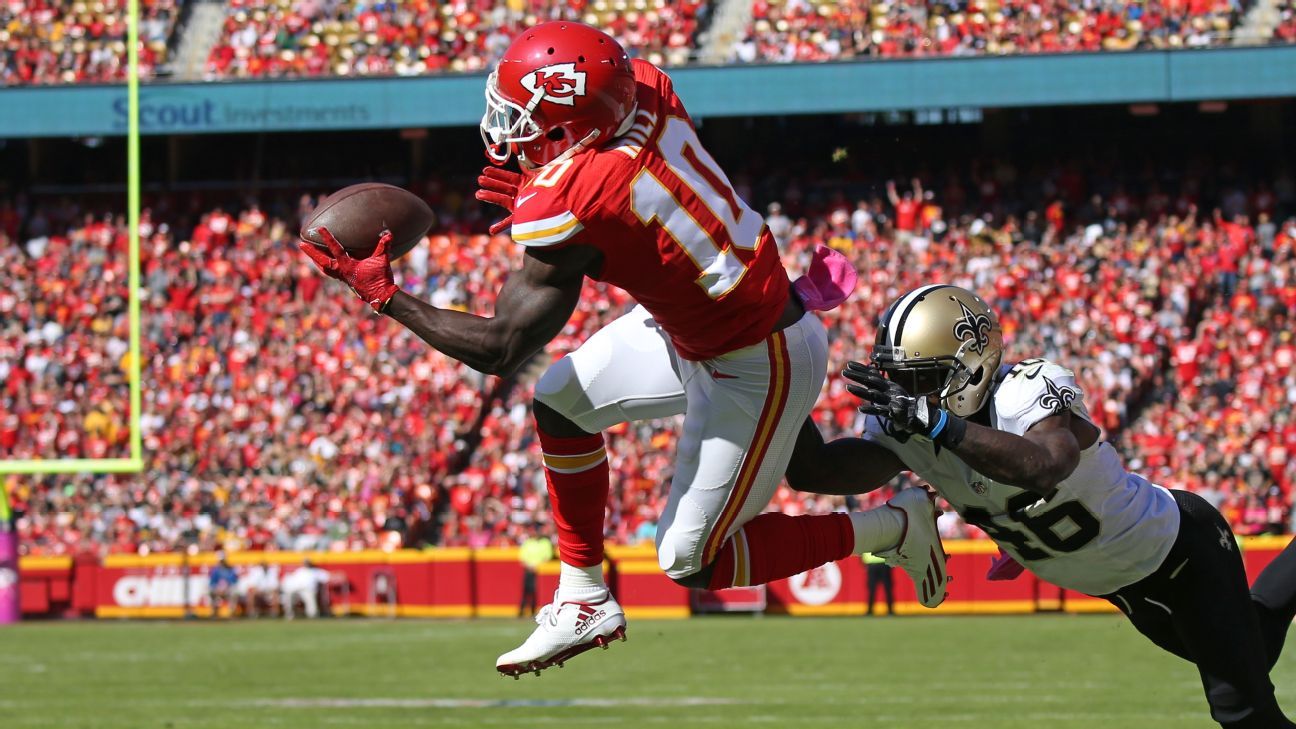 Mahomes and the Kansas City Chiefs march into LA on a mission to leave in first-place. This season has not been the cakewalk the Chiefs saw over the previous couple of years, and there have been games when the Chiefs looked terrible. Right here, we said that teams were figuring the Chiefs out. We even said that Andy Reid is one-dimensional and unless he makes more of a commitment to run the football, he has no shot at winning anything this year. Who knows if he listened to us, but he listened to somebody that had the same advice, and he has indeed focused on the running game and that has taken some of the pressure off his superstar quarterback? What happens tonight. Can the Chargers find a way to win this game?
Chiefs @ Chargers
Chiefs 9-4, 6-7-0 ATS 3-2 Road
Chargers 8-5, 7-6-0 ATS 4-3 Home
8:20 PM ET FOXNFL.NET
SoFi Stadium, Inglewood, CA
Line: KC -3, ML -160, O/U 52
Find The Right Pay Per Head Sports Bookie Software
The Chargers have played extremely well in some games and like absolute …. well, we won't say it but you already thought it! They are not having a bad season, but it's a season where it seems that the right-hand doesn't always know what the left hand is doing. This coaching staff has been given credit nationally and Brandon Staley was hired in hopes of bringing a sense of familiarity, but a new look. Staley has the resume out west with the Broncos and Rams, can he bring this ship into the shore and steer the Chargers to the playoffs?
What Has Your Online Sportsbook Done for You Lately?
If Staley wins a thing with the Chargers, it will be a miracle! The last time the team appeared in the Super Bowl was in January of 1995. What makes this a tragic tale is the fact that Phillip Rivers was a kid waiting on the draft, and he never knew that 1995 team – guess what? Rivers is the all-time passing leader for the Chargers, with 59, 271 yards, and 397 TDs. The man was a rock star in San Diego and he never got it done.
Americas Bookie – Your Friendly All-Inclusive Sportsbook
Justin Herbert may be the new rock star in town. This guy is lighting up the scoreboard with 30 TDs on the season, and 3, 822 yards, with just 11 INTs. This man can play football and he is a leader. Can the coaching staff figure out how to win big games? They should be on a short leash. The NFL is all about "what have you done lately".
Bookie Software – How to Pick the Best Pay Per Head
This game is going to be a battle. It doesn't feel the same in LA as it did in San Diego, however, it's a classic rivalry game and we think it goes down to the wire. Look for a high-scoring affair that shows a lot of big plays, a lot of big drives, and scoring. This one will be fun and it could be one that we talk about later in the playoffs. This one is for a seat on top of the division.
AmericasBookie tells you how to bet: Chiefs 1st Half, Chargers 2nd half, Chargers Money Line Win, Over 52, Chiefs to score first.