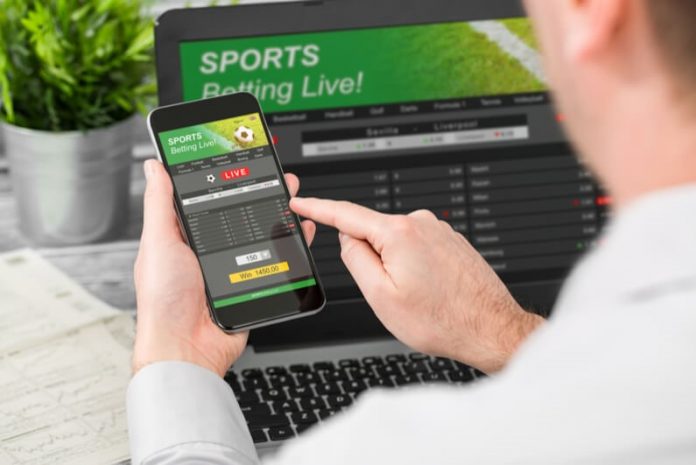 For many years, those wanting to place bets on sporting events have done so in person. They visit a betting shop or contact their bookie and tell them how much they want to bet and on what. But in the last few years, our world has become increasingly digitized and more and more is done online. Betting is no exception! Per head, sportsbook services allow bookies to put all their betting operations online. When a player wants to bet, they simply log on to their bookies website, log in to their account and place their bet. The payment can be taken either online or in person, whichever is preferable to both.
This way, bets can be placed any time of day or night and without having to meet in person. This is incredibly convenient for all involved, and it also means more bets and clients for the bookie. Having previously been constrained by physical location and to bettors who are in a reasonable distance, bookies can now take bets from literally all over the world.
So how do you go about becoming an online bookie?
How to become an online bookie?
Whether you are an established offline bookie, or someone looking to start a bookie business, getting started is straightforward and stress-free. It also does not have to cost much, but more about that later! The first thing you need to become an online bookie is a betting software platform where players can log in and place bets. This site should be professional, secure, and provide a range of betting options for your customers. It is also a bonus to provide other gambling services such as casino games, slots, and even live dealers. Doing so will not only bring more customers to your site, but it will encourage them to stay and gamble more.
Once you have your online betting site set up, all you have to do is give the link to your players and direct them to open an account. The site then functions similarly to how you have worked previously- you take bets, stay in control of bets, payouts, odds, and bonuses, and have full oversight at all times. The difference is, when you do it digitally through bookie software,  it is a lot easier to manage.
What is a per head sportsbook?
You might be wondering what we mean by bookie software and how exactly this kind of system works. Otherwise referred to as a per head sportsbook, the system is straightforward but very effective for bookies.
Perhead.cr offers a per head sportsbook to its customers. This means we provide access to a shared, ready-built, which a variety of domain names to choose from, or we can create an individual website for each bookie that is unique to them, if so desired. Custom websites have a unique URL, and these can be custom designed to fit their brand and offers account creation and individual login for each customer. Once the website is up and running, the bookie gives the URL to the player and assigns them an account. Once the account is created, the player can place bets and play gambling games online. Through high-tech bookie software, the bookie retains full control of the system and all player information at all times. They can accept and deny bets, change odds and lines, and even award bonuses or incentives for players.
The site is served with round the clock customer service and technical support that we offer for free, on multiple channels, and in different languages, namely English, Chinese, and Spanish. This service is also available for the bookie as well.
If you are already an online bookie with an existing per head sportsbook provider, you can still work with perhead.cr. We can help transfer all your customer accounts across, including pending bets and detailed player configurations, meaning there is no risk of lost business or interruption in gambling activity.
What should I offer?
Ok, so now you know about why you should become a sports betting bookie and what a per head sportsbook is, now it is time to think about what sports you should offer to your players. Here are some ideas!
Soccer
Otherwise known as football by the British, soccer is one of the most-watched, played, and betted on sports in the whole world. It is enjoyed widely in every continent, and both national leagues and regional and global tournaments are streamed on hundreds of television stations and enjoyed by billions. In terms of betting, many who don't even follow football regularly will bet on finals and even semi-finals. As an online bookie, this is one of the most lucrative lines you can offer. Depending on where you are based and who your customers are, you should offer betting on the World Cup, regional tournaments like various European Leagues, Asian leagues, Copa America, or even the African Cup.
Football
American Football, including the NFL and college football leagues, is an absolute must for bookies based anywhere. Some estimates suggest that over $100 billion is bet on American football leagues each season- just think, some of that can go in your pocket! The season runs from September through to January, giving you four months of hardcore betting action to enjoy. There are also other, more minor leagues you could offer, but if you are serious about being a bookie, the NFL is an absolute must. As for college football, this is also very popular, and as it spawns many future legends, it is important to include it for your super serious bettors.
Hockey
After football and soccer, hockey is in the top five most-watched and enjoyed sports worldwide. It also brings in a significant amount of betting interest due to high octane games and non-stop action. There are several leagues you should know about, including the National Hockey League, American Hockey league, Canadian Hockey League, and the North American Hockey League. There are also some more minor regional leagues, but unless you plan on being a hockey betting specialist, they aren't really necessary. Hockey is a big draw for punters, and seasons typically run between October and April.
Basketball
Another feature in the top five most popular sports globally and a must for your online betting site is basketball. The number one league is the National Basketball Association (NBA), but there are also others such as the EuroLeague, Basketball Super League, and various regional tournaments. If you are running a sports betting site, you need to include options for betting on at least the NBA, ideally another league or two as well. Your players will thank you! The NBA starts in mid-December until mid-July each year, with 30 teams playing a total of 72 games.
Horse racing
For many years, horse racing was the most betted on sport in the world. While it does not hold  the top spot anymore, it is still incredibly popular. In fact, in some countries, it is synonymous with sports betting, and millions of non-regular bettors place wagers during key events. It is a huge money maker for bookies, and the nature of races means they often place multiple bets in a short space of time. Some of the key events throughout the year include the Kentucky Derby, Preakness Stakes, Belmont Stakes, Dubai World Cup, Melbourne Cup, Royal Ascot, Cheltenham, Aintree, and the Prix de l'Arc de Triomphe. As a serious bookie, you need to be offering betting on horse racing via your per head betting site.
Baseball
Last but not least, Baseball is a huge draw for the North American crowd. There are various leagues you should consider including Major League Baseball, Minor League Baseball, National League, American League, and more. Typically the seasons run from March/April until September and early October every year, with hundreds of games taking place across different leagues during this time. If you have players in North America, baseball is a must for including on your sports betting platform.
What does it cost?
Setting up your own per head bookie site is not expensive, in fact, it is very cost-efficient. To open a basic betting site with us, using an existing template, will cost you absolutely nothing. If you want a custom-built site, designed by our team of professionals, it will cost you just $300! Furthermore, the basic site can be up and running instantly, while the custom build takes only a few days. The only thing you have to do is pay for each player that uses the site, each week. We charge just $8 per head, per week. So if you have 100 players on your site, but only 70 place a bet in a week, you only pay for those 70. This is a superb model as you aren't forced to pay a percentage of wagers or profit, and you just pay a single flat fee for every active customer.
Even better is the fact that we can integrate casino games like slots, and more at absolutely no extra charge. This provides a great additional stream of revenue for you with no hidden or additional fees. Per Head Costa Rica (perhead.cr) is currently also offering access to the advanced props builder software at no extra charge!
This is by far the most cost-effective model for any gambling operator, allowing you to retain full control of your finances at all times.
How can I get started?
We are so glad you asked! The first step is to contact a member of the perhead.cr customer service team. Just tell us whether you want a custom or template website, and how many players you have, and we will create your unique URL so you can start assigning accounts to your customers. At this stage, we will also ask if you want to include casino games at no extra charge, and horse racing. These can be added in at any stage, but we highly recommend you include them from the start to ensure maximum value for players and maximum income for you!
Then you need to deposit some money to cover a couple of weeks of player activity.  Though there is no fixed amount required, some agents prefer to deposit larger amounts upfront to avoid having to send payments weekly.  We just deduct $8 for each active player each week, and we will even let you know when it is time to top up again. Then you are ready to go! Through our online bookie software with a mobile interface, you can manage your site from mobile, tablet, or computer. While we provide the infrastructure, you retain full control of customer accounts, settings, and customizable features, at every moment.
You can set custom limits on a per player basis, set their "juice" settings per sport, apply wagering limits by wager type of by sport, move lines, create accounts, manage your sub agents, and much more!
Getting started couldn't be easier or more straightforward. All you need is the willpower to succeed, and the drive to make your business work. If you have any questions, or to get the ball rolling, contact perhead.cr here today!