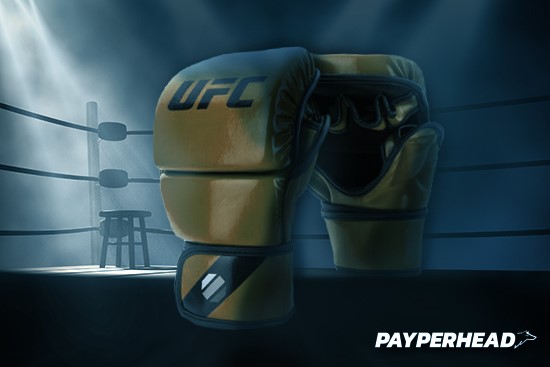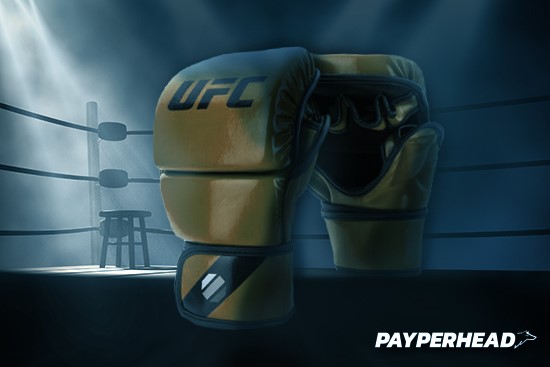 Many changes have been made to the UFC 249 card in response to the COVID-19 outbreak but we have all the updates sports bettors need to know.
*As of this writing on April 14th, the date of this event remains uncertain.*
The Coronavirus continues to break the hearts of sports fans worldwide.  The latest victims are MMA fans who really got the rug pulled out from under them.  First, Khabib Nurmagomedov is under lockdown and Russia and was scratched from the UFC 249 main event originally scheduled for April 18th.
Dana White moved quickly to set up a fight between Tony "El Cucuy" Ferguson and Justin "The Highlight" Gaethje in a lightweight fight for the interim title.
Things were looking up as White was looking to host events on an Indian Reserve north-west of LA and some sketchy private island.  That is when broadcaster ESPN and their owner Disney stepped in.
It seems White values his relationship with Disney and ESPN more than his pride and has stepped back from his insistence to move forward.
While we still don't know exactly when or where this event will eventually take place, we do have a fight card and betting lines to sift through in the meantime.
UFC 249 Betting Odds
Francis Ngannou (-310) vs Jairzinho Rozenstruik (+250)
Calvin Kattar (-270) vs Jeremy Stephens (+220)
Vicente Luque (-250) vs Niko Price (+190)
Greg Hardy (-195) vs Yorgan De Castro (+165)
Tony Ferguson (-200) vs Justin Gaethje (+170)
UFC 249 Main Event Preview
Justin Gaethje and Tony Ferguson match up very well as two of the more aggressive fighters not only in the weight class but the entire UFC.  It is a great consolation prize for missing out on the Khabib fight and should be an exciting bout for bettors and fans alike.
Tony Ferguson will have a much easier night ahead of him after his opponent changed.  Ferguson, who has not lost a fight in 8 years, opened as a +250 underdog against Nurmagomedov but is a -200 favorite against Gaethje.
While the fight should be high excitement, Ferguson is clearly the better fighter of the pair and Gaethje is taking this fight on short notice.  The underdog is still a very talented fighter and should not be overlooked as a +160 underdog and actually has a few edges over Ferguson in the octagon.
Despite his underdog status, Gaethje is a dangerous fighter and a legit title contender in the lightweight division. He is notorious for his constant pressure, crushing leg kicks, and getting inside to score points on his feet.  "The Highlight" is also adept on the ground, boasting an NCAA Division 1 wrestling career.  While he is no submission artist, his ground and pound game is vicious and somewhere you don't want to be.
Gaethje is 21-2 in his career with 18 of those victories coming via Knockout.  If Gaethje has a shot at taking out Ferguson, he will have to work quickly and hope to score an early KO. He does have wins over Donald Cerrone and Edson Barboza and makes for an intriguing underdog play in this UFC main event.
On the flip side, Tony Ferguson has a number of skills that outpace what Gaethje is capable of.
Ferguson is a true superstar in this sport and might overwhelm Gaethje right out of the gate.  He is riding an absurd 12 fight win streak and hasn't lost a bout in nearly a decade.
Much like Jon Jones, Ferguson employs an unorthodox style with unpredictable movements coming at unusual angles. Not only is he deadly on his feet but has a world-class ground game with a talent for chocking opponents out.
If Ferguson can survive the initial barrage, Gaethje's conditioning will eventually let him down.  Not to say Gaethje is out of shape of course.  It's just that Ferguson is known for his insane motor and can go hard for a full five rounds against anyone.
Both of these guys are natural born fighters who love nothing more than to throw hands.  Both are not only willing and eager to toss bombs but are genuine heavy hitters.  I would not expect this fight to go the distance. Either Gaethje scores a surprise knockout or Ferguson picks him apart before choking "The Highlight" into unconsciousness.
Whenever this fight does happen, you can be sure of one thing.  It's going to see a lot of betting action.
If you want to be part of the action then how about trying our industry-leading PayPerHead sportsbook software absolutely free until major sports return to the US, then for 2 weeks after that.
That's right, 100% free. No "bait and switch."
This is the real deal and PayPerHead is the ONLY per head shop in the industry that is legitimately giving their service away for free. No deposit and no balance required.
The only thing they are charging for right now is Live Dealer in Casino and even that fee is a small one.