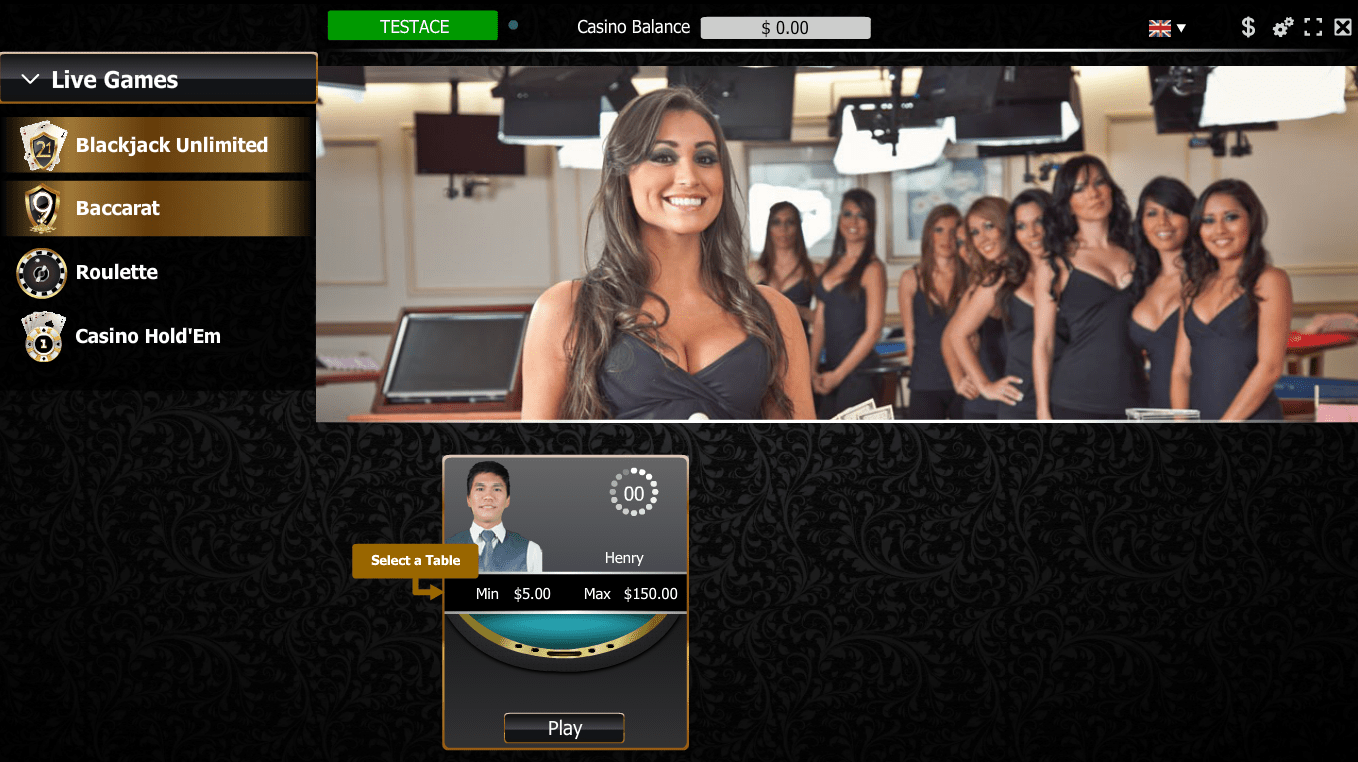 Live dealer casino games revolutionized the online casino game industry a few years back. Those who recall the early days of this product surely remember all its shortcomings, players complained of the lag in the video transmission, the angles on the camera were just not the right ones, and the video itself lacked definition.
More Tables, More Options, More Girls!
Those days are thankfully behind us, and most pay per head providers were happy to simply sit back and let things be. Thanks to its innovative outlook and a healthy research and development budget www.AcePerHead.com continued to look for ways to improve this exciting product.
Today they are pleased to announce they have accomplished this!
After analyzing tons of player data, they discovered that players had to often wait for a spot at the Blackjack and Roulette tables in their live casino platform, while most players were ok to wait to play their favorite game, some left and tried again later. This was clearly not part of their plan to offer the best gambling experience on the internet.
Another issue they discovered was that high-rollers and regular players were often seated at the same table, this clearly took away from the experience, as the regular guys might feel intimidated and the high-rollers did not feel challenged enough.
With these two findings they set out to look for a way to correct and improve these two issues, the solution was clear, add more tables, to reduce the wait time, and set different wagering limits for each table.
With the introduction of the new and improved live dealer casino platform, Ace Per Head now offers a total of 4 Blackjack tables and 3 Roulette tables. All tables are open at the same time and the player can choose whichever it wants to play at.
Two of the Blackjack tables have a minimum wager of $250 and max of $750, while the other two accept wagers of $10 up to $250. All three Roulette tables accept wagers from as little as $0.50 all the way up to $12,500, now this should make the games exciting for all!
The live dealer casino offers one more table for the game of Baccarat, which was made popular by Asian players and has now gained a fan based across the US, this table accepts wagers as little as $1 and as high as $12,500.
The live dealer casino platform is available for mobile devices, so now players can enjoy these magnificent games on the go, they can log in and play during their lunch breaks, during their commute to work, or while waiting at the doctor's office.
Because of this, Ace Per Head's live dealer casino is the perfect product to add during the offseason, your bookie business no longer needs to wait for football season to start to start generating high profits, this product is guaranteed to improve your monthly profits year-round.
The live dealer casino platform is not part of the basic services offered by Ace Per Head, but can be easily obtained with a simple request, and the best part is that it only costs $5 per player a week, and you don't have to worry about any profit-sharing deals for the rest of your life!
Visit AcePerHead.com today and start offering your players the best live dealer casino platform.
Check these Pay Per Head Tips: