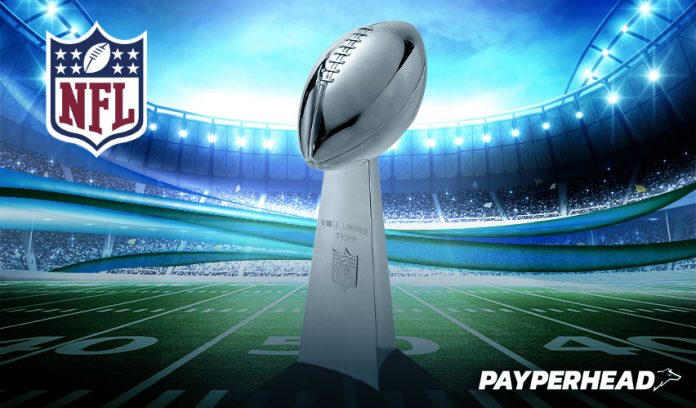 Before winning Super Bowl 54 in 2020, the Kansas City Chiefs were favorites dating back to August 2019.
It made sense. Kansas City came into the season with a young, up-and-coming squad and lost the 2018 AFC championship to the aging New England Patriots.
However, the Chiefs eventually faced the San Francisco 49ers on Super Bowl Sunday, who were +4000 underdogs in August. And despite the long odds, San Fran came within one quarter of stealing the championship.
Yes, ultimately, the 49ers fell short of capturing Super Bowl 54. However, it's further proof that an underdog Super Bowl future has value to bookies and bettors on any given Sunday.
PPH sportsbook bookies need to understand that Super Bowl futures aren't only about building interest in favorites. With common-sense promotion and information, underdogs could boost your sportsbook's bottom line.
Underdogs Win Super Bowls
Remember when Drew Brees led a dominant New Orleans Saints offense and good defense to capture Super Bowl 44? Bettors could've had the Saints at +2000.
Or how about what happened in 2017? The Philadelphia Eagles stole Super Bowl 52 with a backup quarterback despite opening as +4000 underdogs.
Lucrative underdogs hoisting the Lombardi Trophy is not rare, and bookies should ensure bettors know that. The National Football League's one-and-done playoff format gives underdogs a chance to get hot and shock the world.
Advertising past underdog winners is the best way to let bettors know they don't have to go all-in on the Chiefs this year.
Promote Multiple Super Bowl Bets
When an underdog gets closer to any championship game, there's always one wiseguy who shows off his bet slip when they wagered on the team at peak value. Are they Nostraudaumus? Is there a system? The only method is not putting all your futures in one basket.
Most sharp bettors spread the wealth with Super Bowl futures. There's too much parity in the NFL to put all your money in one place. The 2007 New England Patriots had an undefeated season until they met the New York Giants in the Super Bowl.
Until those playoffs, it was nearly impossible to see value in an inconsistent New York team that offered +2200 odds to win it all.
Encouraging bettors to place multiple wagers to win Super Bowl 55 is not just lucrative for their bottom line. The more a bookie spreads the action in their sportsbook, the better the bottom line comes the morning after Super Bowl Sunday.
It's potentially a rare win-win for both sides.
COVID Could Help Super Bowl Underdogs
We've seen the effect COVID-19 has had on baseball and, more recently, the college football season. If the NFL doesn't plan on using an NBA bubble, anything can happen when teams travel state to state.
Teams in COVID hotspots like Los Angeles, Florida, Texas, and New York could cause huge problems on its NFL roster. That may open the door for out-of-nowhere underdogs, like the +2500 Indianapolis Colts, to rise in the ranks. States like Indiana have COVID issues, but not to the level of Florida or New York.
Bookies should embrace the potential madness of a COVID 2020 NFL season. Despite a big underdog's potential to leave a sportsbook exposed, more parity and more handle tend to lean in the house's favor long term.
Promote the potential rise of the massive underdog in a season guaranteed to have its share of twists and turns.
Current Underdogs that Display Value
Tampa Bay Buccaneers +1200
+1200 aren't the most "underdog" odds, but considering the Chiefs are still way ahead at +500, it counts as potential value. If bettors and bookies don't know by now what's changed with the Bucs, we're not sure they're football fans. Unless a significant injury occurs in training camp, it's doubtful you get Tom Brady and Tampa at better odds.
Pittsburgh Steelers +2500
The Steelers have flown under the radar all offseason. Bettors and even bookies seem to forget Pittsburgh went 8-8 without future hall-of-fame quarterback Ben Roethlisberger lasting past Week 2. His return immediately makes them a contender and a potential steal at +2500.
Arizona Cardinals +6000
There are a select group of QBs who were able to win the Super Bowl in their sophomore season. Russell Wilson is one of them. One can't help but see some of Wilson in 2019 rookie of the year Kyler Murray.
The difference? Wilson didn't have nearly the wideout weapons Murray has. With Larry Fitzgerald and DeAndre Hopkins at receiver, there's no telling what this team can accomplish.
Tennessee Titans +3500
The Titans play an old-school, smashmouth style of football, so mainstream fans and media easily overlook them. But they reached the 2019 AFC Championship playing behind a monster run game, only falling to the eventual Super Bowl champs. They return with their full roster intact, ready to ground-and-pound their opposition.
Promote Super Bowl Futures with the Best Pay Per Head Software
Get ready for a unique NFL season with the best pay per head bookie software possible.
Take advantage of PayPerHead's 3-for-3 Promo and only pay $3 per head for up to 3-months. Load up right through the start of the 2020 NFL season.