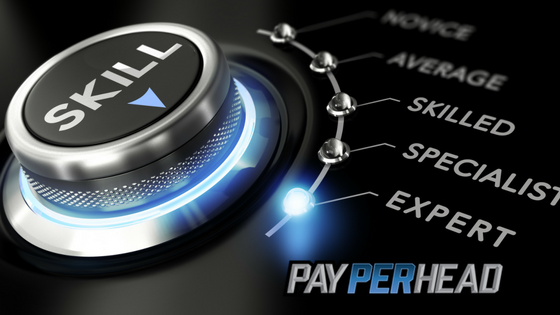 Online bookies should be considering Super 52 and how to get the most bang for their buck.
A lot of handicappers and avid sports bettors are starting their own sportsbook businesses. They're tired of giving up that vig to someone else.
Why? Because online gaming brought in over 4.9 billion US dollars during the 2015 Super Bowl 50—and who wouldn't want a piece of that?
Although, there are more and more start-up sportsbooks each and every day.
That's why smart bookies want to stay knowledgeable and competitive.
Get The Bookie Knowledge
There are basics that every online bookie needs to know to stay afloat. Any bookie—aspiring or seasoned—who wants to upgrade their sportsbook knowledge should consider getting lessons from the pros.
Those looking to become professionals can sign-up for PayPerHead's 14-Day Bookie Bootcamp.
It was designed by their expert team, and includes tutorials, bookie tips, and PayPerHead's most popular ebooks.
Plus, bootcampers get an exclusive 50% off per head when they sign up for PayPerHead's Prime Package.
After completing the bookie bootcamp, new online bookies will hit the market with professional skills and knowledge that will aid them in the road to a successful business.
What to Expect From the Bookie Bootcamp
Bookie bootcamp packs professional bookie knowledge into 14 days of lessons covering money, cash-flow, and the essential tools to take your book to the next level.
Exclusive Ebooks
These are written by PayPerHead's experienced staff to help bookies make informed decisions for high-stakes games, like the largest betting event of the year—the Super Bowl. You can expect these three ebooks in your inbox:
The Ultimate Pay Per head Software Checklist
Bookie Success Secrets
The Ultimate NFL 2017-2018 Guide

Online Bookie Tips
These tips can be used by novice and advanced bookies, and can be put into action almost instantly. These tips will touch on important information every online bookie needs, such as;
When and how to use premium tools
Tips for utilizing technology like social media
Networking and prospecting tips
Full Access of PayPerHead's Prime Package
Put all of PayPerHead's tips to use by having access to premium features designed to increase profit and revenue. This free access includes:
Access all features with your 7-day free trial of the Prime Package
Receive live and personalized demos, catered to your needs
Resources and tutorials for Prime Tools, such as the Line Mover
This is an exclusive offer that will shape any bookie into a Master Agent with a lucrative business.
*BONUS OFFER*
Not only will bookies learn from the experts in the industry, but right now, those who enroll will have access to get PayPerHead's Prime Package for 50% of PER HEAD.
PayPerHead's been in business since 1997, and built this exclusive offer from the ground up.
They want to see everyday online bookies become their own success stories by providing them with one-of-kind knowledge and exclusive offers.
Joining the 14-day Bookie Bootcamp is the first step to building a successful sportsbook business.
Sign up for the 14-day Bookie Bootcamp, unlock the 50% off discount, and bring your sportsbook to the next level.  
Get expert knowledge and exclusive deals with PayPerHead.com.