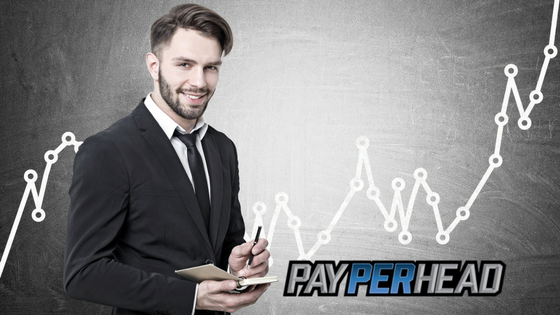 Are you paying a fair price for per head? It all depends. Paying a fair price for pay per head online bookie agent services depends greatly on the goals of each agent.
Some agents have different goals than others. The best way to know if you're paying a fair price is to keep reading.
Below, are two specific price per head companies. Each price per head company does things a bit differently. However, each per head company offers value depending on your goal.
PayPerHead.com
PayPerHead is a leader in per head agent services. The organization offers the following services for a low per head rate:
Layoff Account – Gives agents the ability to lay off money bet on one side of a spread. This lowers the agent's risk exposure on specific wagers.
Schedule Limit Override Tool – Allows agents to schedule limit overrides. The tool can be handy to encourage players to bet on different games, or sports.
Settle Alert Tool – Creates a pre-settle that pings agents to either make a payout, or to collect before the pre-settle is met.
Right now, PayPerHead.com is offering it Premium Features Package for only $10 per head. The
Premium Features Package includes:
Line Mover – Add a half-a-point to all spread betting lines to prevent the need to issue refunds.
TV Listings – Use TV Listings to promote specific televised events.
Injury Information – See what info pro players use to decide on what games they wish to bet.
Now, check out Select Per Head
SelectPerHead.com
Select Per Head does things somewhat differently. While PayPerHead.com's value proposition is to offer great pay per head tools at a low cost with premium tools as an added benefit, Select Per Head offers bundles.
Check out Select Per Head bundles:
Classic Bundle – Big league sports wagers:  NFL, NBA, NHL
College Classics Bundle – All college sports wagers:  NCAAF, NCAAB, and everything else offered in college betting.
Fan Favorites Bundle – This bundle offers golf betting, rugby betting, boxing, politics, mixed martial arts, Olympics, auto racing, etc.
Extras Bundle – Horse racing and an online casino.
Select Per Head's pricing plan structure is ingenious. Pay per head agents must choose either the Classic, College Classics, or Fan Favorites for $5 per head.
They can add any other bundle for $3. The Extras Bundle is $2.
Here's an example:
An agent signs up with the Classic Bundle for $5. The agent then decides to add the College Classics Bundle for $3. The agent has a few horseplayers as clients. The online bookie agent decides to add the Extras Bundle for $2.
What's the total cost for the agent? $10 per head. Select Per Head offers the same basic pay per head tools that PayPerHead.com offers.
Which Offers More Value?
Like what's written in the introduction, it depends. Some agents might run a small book where they feel they only need Select Per Head's Classic Bundle and College Classics Bundle.
Other agents might want to offer all betting options to their clients. It all depends on the specific agent.
When it comes to working with two great per head companies like Select Per Head and PayPerHead.com, value is a question of personal preference.