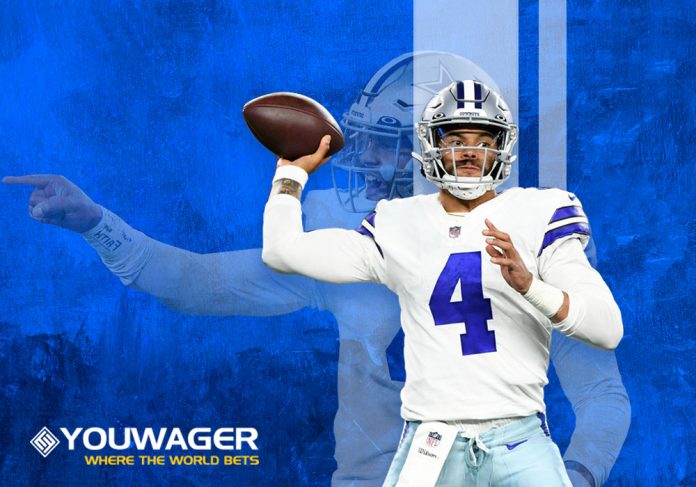 If there is anything predictable about this football season, it's that we can expect surprises every single week. This is especially true in college football, where the top 4 seems to be the most precarious place to be. Over in the NFL, we still have just 1 team left standing with an unbeaten record, although there are a handful of teams at 5-1 who look to be set to make a run as the season progresses. As we do every single week, we are going to take a quick look back at what went down last weekend in college football, while also doing a quick NFL recap and a look ahead to what's coming this week. There are some huge games on tap, so we have a lot to discuss.
College Football Week 7 in Review
The top 4 changes again after Week 7 in college football, with the #2 ranked Iowa Hawkeyes going down to Purdue in an absolute stunner. Their loss opened the door for a 1-loss Alabama team to climb back into a playoff spot. The top spot in the nation belongs to the Georgia Bulldogs, who have a defense that is of the championship winning variety. The big question at this point is whether anyone can knock them out of the #1 slot.
We do know that they will still be there after this weekend, as the Bulldogs are heading into their bye week. For the chasing pack, many of whom already have a loss, this weekend is all about avoiding taking another hit that would kill any shot at a playoff spot. The big conference matchups are coming over the next few weeks, so expect to see the rankings change a few more times. For now, here is how things look after Week 7 of the college football season.
Georgia Bulldogs
Cincinnati Bearcats
Oklahoma Sooners
Alabama Crimson Tide
Ohio State Buckeyes
Michigan Wolverines
The full college football Week 8 schedule can be found HERE.
Looking Ahead to NFL Week 7
The first 6 weeks of the NFL season are in the books and there is still just 1 team left standing with an unbeaten record. That would be the Arizona Cardinals, a team that many people picked as a potential dark horse. They might just be a little more than that. On the flipside, the Detroit Lions lost again and are now 0-6 on the season, although they have been in a number of tight games and will likely get a win at some point, just like the previously winless Jacksonville Jaguars did this past weekend.
In other games, the Las Vegas Raiders won their first game without recently fired head coach Jon Gruden, while the Dallas Cowboys, Baltimore Ravens, and the Green Bay Packers all rolled to their 5th straight win.
There were some fantastic performances in Week 6 of the NFL season, so let's take a look at the top offensive performers of the week.
Top 3 Passers in Week 6
Dak Prescott (Cowboys) – 36 of 51 for 445 yards and 3 TD & 1 INT
Patrick Mahomes (Chiefs) – 32 of 47 for 397 yards and 2 TD & 2 INT
Kirk Cousins (Vikings) – 33 of 48 for 373 yards and 3 TD
Top 3 Receivers in Week 6
CeeDee Lamb (Cowboys) – 9 receptions for 149 yards and 2 TD
Cooper Kupp (Rams) – 9 receptions for 130 yards and 2 TD
Adam Thielen (Vikings) – 11 receptions for 126 yards and 1 TD
Games to Watch in Week 7 of the NFL Season
Every single week, there are always a few games that jump right off the page. That's no different in NFL Week 7, as we have some huge games on tap. The Kansas City Chiefs have not looked themselves in the early part of the season and will have a tough road trip this weekend. They will take on a Tennessee Titans team coming off a huge win over the Buffalo Bills on Monday night.
We have a colossal game in the AFC North, with the up-and-coming Cincinnati Bengals going against the division leading Baltimore Ravens. We are all now watching how long the Cardinals can remain unbeaten. You would certainly like them to keep the good times rolling in Week 7, as they will be at home to the hapless Houston Texans.
Get in on the Primetime Action
With so many games to choose from each week, there are plenty of ways to make money by wagering on football. We also offer up a fun way to get in on some serious cash prizes, with our primetime contests ongoing each week of the NFL season. The Thursday night competition in Week 7 will see the Denver Broncos and Cleveland Browns square off, while the Saints and the Seahawks will duke it out on Monday night. Get in on both contests for a chance to win some huge cash prizes.