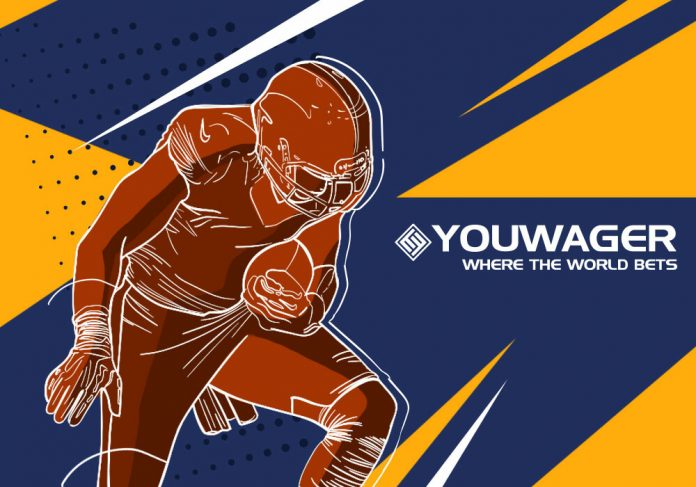 Football is back in a big way, with both the NFL and college football seasons now going. From what we have seen so far, it is upsets that are the current order of business. Week 2 in the NCAAF delivered some stunning results, as did the opening week of the NFL season. There is still plenty of time for normal service to be resumed in both leagues, but perhaps we should be strapping in and preparing for a wild showing in 2021. As we do every week, we will start things off with a quick preview of what went down in college football before jumping into a look at Week 2 of the NFL season.
College Football Week 2 in Review
If we thought the opening week of the NCAAF season was wild, just take a look at what went down in Week 2 of the college football season. The biggest upset of the day saw the Ohio State Buckeyes go down at home to the Oregon Ducks. The Buckeyes were served a warning in Week 1 after being taken to the limit by Minnesota in their season opener, but that warning didn't seem to hit home. In another stunner, we saw Jacksonville State upset the Florida State Seminoles.
One thing that has become clear through the opening 2 weeks is that the Alabama Crimson Tide and the Georgia Bulldogs look like the class of college football. Alabama will have a tough one this weekend when they play Florida, while Georgia will have an SEC matchup against the South Carolina Gamecocks. Here is how the college football National Rankings looks after Week 2:
Alabama Crimson Tide
Georgia Bulldogs
Oklahoma Sooners
Oregon Ducks
Iowa Hawkeyes
Clemson Tigers
The full college football Week 3 schedule can be found HERE.
Looking Ahead to NFL Week 2
Surprises were the name of the game in the opening week of the 2021 NFL season, too. It all began on Thursday night, with the defending Super Bowl champion Tampa Bay Buccaneers needing a late FG to take out the Dallas Cowboys.
The Sunday games saw some very surprising results, starting with the Pittsburgh Steelers going into Buffalo and putting on a defensive clinic in a 23-16 win over the Bills. The New Orleans Saints routed the Green Bay Packers 38-3 in a result that no one saw coming, while the Las Vegas Raiders stunned the Baltimore Ravens in OT in the Monday Night game.
Before we look ahead to Week 2, let's take a look at the top performers in Week 1, which should help those of you who play fantasy football:
Top 3 Passers in Week 1
Derek Carr (Raiders) – 34 of 56 for 435 yards and 2 TD & 1 INT
Dak Prescott (Cowboys) – 42 of 58 for 403 yards and 3 TD & 1 INT
Tom Brady (Buccaneers) – 32 of 50 for 379 yards and 4 TD & 2 INT
Top 3 Receivers in Week 1
Tyreek Hill (Chiefs) – 11 receptions for 197 yards and 1 TD
Deebo Samuel (49ers) – 9 receptions for 189 yards and 1 TD
Amari Cooper (Cowboys) – 13 receptions for 139 yards and 2 TD
Games to Watch in Week 2 of the NFL Season
History had clearly shown that getting to the playoffs after an 0-2 start is a bit of an uphill battle, but we can perhaps throw the old stats out the window and start again this season. The reason for that is because teams now have one extra game to dig themselves out, as well as one extra playoff spot available in each conference. While the new setup makes losing an opening game loss a little less dramatic, you can bet that teams sitting at 0-1 are looking for a win this weekend.
The Buffalo Bills will be looking to bounce back from their loss to the Steelers in Week 1 with a tricky road trip to Miami. The Bills are in as a 3 ½ point favorite this weekend and you have to say that they are too good to be losing back-to-back games to start the season.
The Baltimore Ravens are on a short week after their Monday night loss and will head home to face the Kansas City Chiefs on Sunday night. The Ravens are in real danger of dropping to 0-2, while their biggest rivals, the Pittsburgh Steelers have a shot at taking an early grip on the AFC North with a home game against the Raiders, the team that knocked off the Raven in Week 1.
Get in on the Primetime Action
As we do every week, we will have some great contests for you to play in Week 2. Our Thursday Night and Monday Night competitions will be going all season long, giving you an opportunity to pocket some serious money each week. The Thursday Night game in Week 2 sees the New York Giants and the Washington Football Team square off in an NFC East battle. On Monday, it is the Green Bay Packers at home to the Detroit Lions in an NFC North clash. Get in on the action now for your chance to win.