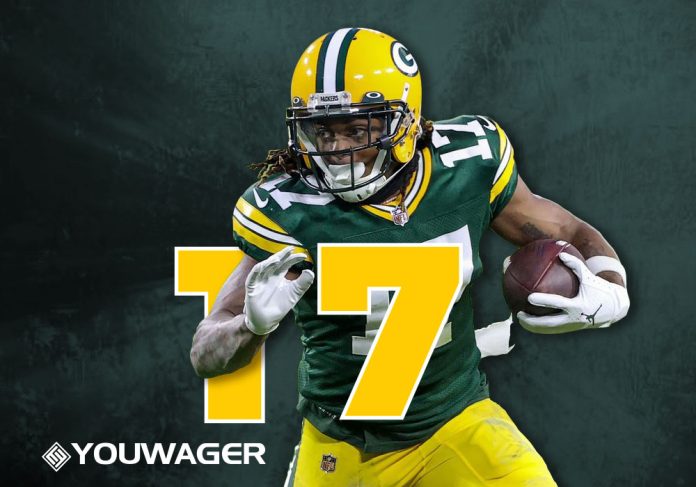 As we draw ever closer to the end of the NFL regular season, we are beginning to see teams officially eliminated from playoff contention. The list is small right now, but it will grow with each passing week until we are left with the 7 playoff teams in each conference. Right now, it is a brave soul that would try to predict how those final standings will look, as we continue to see surprises and potential dark horses emerging. We will get into all of that in a moment, plus we will also take a quick look at what is coming up in college football. Bowl season begins in earnest this week, and while the bigger games are still to come, it's always fun to have college football to watch on the TV. There is still a lot of football to play this season, so why not fund or reload your betting account and take advantage of our crypto bonuses, which you can find by clicking HERE.
College Football Bowl Season Update
While we are all looking ahead to the final day of 2021 and the playoff semi-finals, there is still a lot of football to be played before then. The bowl season begins on December 17 and will run all the way into the New Year. There are going to be a lot of teams that you don't get to see very often gracing your TV, and while handicapping these games is a little tougher, they are always better when you have a wager on the go.
If you are planning on getting in on the bowl season action, be sure to check and see which players are skipping their respective bowl games. This is generally players set to head to the NFL Draft, and while it is disappointing not to see the best players play, you can understand it to a certain degree.
The full college football bowl game schedule can be found HERE.
Looking Ahead to NFL Week 15
Everywhere you look in the NFLs standings after Week 14, you see all kinds of tight races, both in the divisions and the conferences. It is going to be a crazy final 4 weeks of the season and we are going to see some good teams miss out on the postseason.
The race for the playoffs is where things get really crazy, as you get an idea of how tiebreakers can come into play when you are looking at races that are so tight. Divisionally, they don't come much closer than in the AFC North, where all 4 teams still have a shot at winning the division and getting in automatically. There is a lot to play for over the next few weeks and we should probably expect more surprises.
Before we look ahead to the big games this coming weekend, let's take a moment to look back at the top offensive performers from Week 14.
Top 3 Passers in Week 14
Kyler Murray (Cardinals) – 32 of 49 for 383 yards and 2 INT
Tom Brady (Buccaneers) – 31 of 46 for 363 yards and 2 TD
Joe Burrow (Bengals) – 25 of 34 for 348 yards and 2 TD
Top 3 Receivers in Week 14
George Kittle (49ers) – 13 receptions for 151 yards and 1 TD
Tyler Lockett (Seahawks) – 5 receptions for 142 yards and 1 TD
Cooper Kupp (Buccaneers) – 13 receptions for 123 yards and 1 TD
Games to Watch in Week 15 of the NFL Season
The games that jump out this weekend are the ones that have playoff implications. We have a pair of Saturday games this weekend, with the biggest of the 2 seeing the New England Patriots go on the road to face the Indianapolis Colts. The Raiders and Browns also play on Saturday, with Cleveland looking to take a run at the top spot in the AFC North.
There are some fantastic matchups and Sunday, too, starting with the Tennessee Titans going on the road to face the Pittsburgh Steelers. The Green Bay Packers will be in Baltimore to face the Ravens in what might be the game of the day, while the night game between the Saints and the Buccaneers also looks like a good one.
Get in on the Primetime Action
Time is running out for you guys to get in on our weekly primetime contests. If you haven't played already, there are a couple of fantastic games where you can test your skill this weekend. The first contest comes on Thursday night with the Chiefs and Chargers set to lock horns in what could be an offensively explosive matchup. We then have another contest on Monday night, where we have Minnesota and Chicago meeting up in an NFC North tilt. All you need to play and win is to get started.