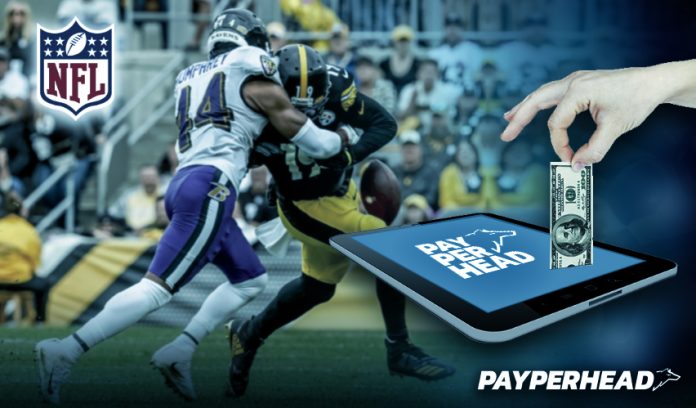 We're two weeks into the COVID-19 NFL season, and so far, it's been great. Teams are
playing COVID free. Sure, stadiums are empty, but they pump plenty of crowd noise into the broadcast to simultaneously annoy us while providing a bit of pre-pandemic reality.
Best of all, NFL betting hasn't been affected. That allows us to focus on what matters, which is what's happening on the field. An interesting story coming into 2020 was the return of a healthy Ben Roethlisberger after sitting out nearly all of the 2019-20 season with an elbow injury.
The Pittsburgh Steelers had a defense that was desperate for solid QB play to make noise in the AFC North. Instead, they crawled their way to 8-8 and finished a distant second. Meanwhile, the Baltimore Ravens cruised to the AFC North title with a 14-2 record and an MVP performance from quarterback Lamar Jackson.
Now we're two weeks into the 2020 season. The Ravens are +275 to win the AFC North, and the Steelers are +280. Meanwhile, judging by the first two weeks, the Cleveland Browns (+900) and Cincinnati Bengals (+8000) aren't even close.
So the question is, in a two-team race, have the Steelers already caught up to the Ravens? And, if so, should sportsbook operators use bookie software to change AFC North future odds?
Promising Start for the Pittsburgh Steelers
The narrative coming into 2020 for Pittsburgh was that a stable, aging Ben Roethlisberger would be enough to challenge in the AFC North, and thus far, that appears to be the case. Yes, Big Ben has looked like he's needed an oil change at times, but his passes still have some pop.
The result is a solid, albeit unimpressive, 1-1 record against the spread (ATS) and a 26-point average versus two young teams in Denver and the New York Giants. Also, a high-powered offense wasn't required with a defense that gave up a third-best 18.1 points in 2019. They've stuck to that average by giving up 18.5 in their first two games.
Roethlisberger has already found a replacement for unpredictable and jobless wideout Antonio
Brown with Diontae Johnson. The small and shifty receiver racked up 23 targets in two games, showing that he's more than capable of picking up the slack when coverage focuses on Juju Smith-Schuster.
Therefore, Pittsburgh's chances of catching up to the Ravens lie with a healthy Big Ben and their running game. Back James Conner has displayed the skills to be the three-down back Pittsburgh requires. Conner only had six carries in Week 1 after suffering an ankle injury, but was back in the lineup for Week 2 and posted 106 yards rushing. Since 2018, Pittsburgh is 5-1 ATS when he has more than 15 carries in a game.
That said, with the way Baltimore has played dating back to last season, the odds don't indicate the Steelers will catch Baltimore anytime soon. A wild-card spot is still the NFL odds favorite when bookies offer their players pph sportsbook odds.
Important Steelers' Matchups
Week 4 – October 4, 2020, @ Tennessee Titans: The Titans are tough, talented, and batter their opponents into the ground. The Steelers could prove they're once again ready to contend with a win in Nashville.
Week 7 – October 25, 2020, @ Baltimore Ravens: They'll likely be underdogs here. If the Steelers can upset the Ravens at Baltimore, they'll quickly become the team to beat in the AFC North.
Week 11 – November 26, 2020, vs. Baltimore Ravens: The second Ravens matchup. If the AFC North is neck-and-neck, this game could decide the division.
Baltimore Ravens Continue to Dominate NFL Betting
After 2019, it's understandable there were questions on how the Steelers would contend.
However, there were no questions about the Ravens coming into the season. After
going 14-2 last year; 10-6 ATS, and boasting the MVP in Jackson, the only question is how dominant they would be in 2020.
So far, they've been running over teams just like they did in 2019. Baltimore won 33-6 and 33-16 versus Cleveland and Houston. Anyone doubting Baltimore could maintain a read-option offense have no questions after two easy ATS covers.
Meanwhile, the Ravens' defense is holding up. Baltimore has allowed just 11 points per game – the under has also gone 2-0 versus the total.
Jackson is no fluke MVP and is running and throwing on defenses at will. The Steelers will have to pick up steam to catch up to the Baltimore Ravens' level.
Important Ravens' Matchups
Week 3 – September 28, 2020, vs. Kansas City Chiefs: The Ravens get their second chance to prove they are the best team in the AFC after failing to make the AFC Championship in 2019.
Week 7 – October 25, 2020, vs. Pittsburgh Steelers: If they can't beat the Steelers at home, the naysayers will grow louder in a hurry.
Week 10 – November 22, 2020 vs. Tennessee Titans: A rematch versus the team that ran them over in the AFC Divisional Round.
Week 11 – November 26, 2020 @ Pittsburgh Steelers: The Ravens get just four days rest between the Titans and Steelers. If they survive these two weeks undefeated, they'll likely capture the AFC North crown.
As long as the Ravens continue to prove their option-based offense is an effective way to play in the pros, it's difficult to see Pittsburgh dethroning Baltimore in the AFC North. The only scenario that could improve their AFC North odds is if Jackson's run-and-gun style catches up to him and injuries slow him down.
Players may call bookie agents about odds on Baltimore. Pay per head bookmakers may have to lower AFC North, conference championship, and Super Bowl betting odds on the Ravens. If that happens, and sportsbook operators lose revenue due to lack of wagers on Baltimore, they should try and make up the deficit through a great referral program.