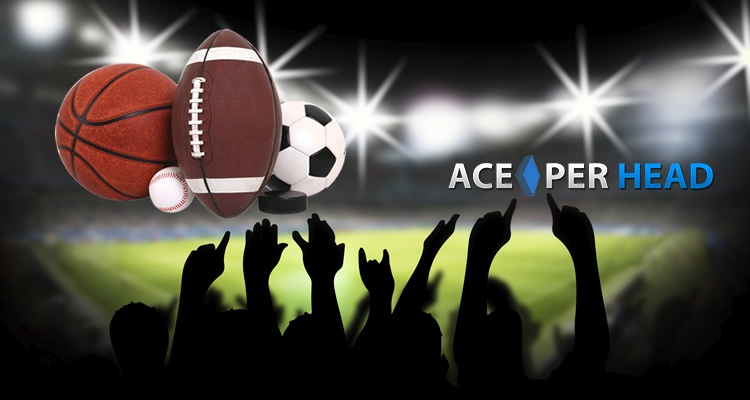 Local bookies know how hard it is to get new clients every season, and it seems that new small bookies keep popping up every day. Pushing them out of business is one way to deal with this, however, from a business standpoint, it may not be the most effective way.
The Benefits of Being a Master Agent
Instead of trying to kill your competition, get them to work for you instead, by becoming a master agent at www.AcePerHead.com, you will benefit from their turnkey sportsbook solutions that will allow you to easily manage all your sub-agents.
Forget about having to run formulas on an excel sheet to keep track of your sub-agent's payments and outstanding balances. Forget about endless phone calls trying to coordinate settlements or setting up new accounts. From the convenience of your agent account you can see all the activity for each of your sub-agents, there is complete transparency giving you peace of mind that nobody is trying to swindle you.
Being a master agent opens plenty of money-making opportunities for you to grow your business and increase revenue. Stop losing players to small bookies, actively recruit these guys to bring you more clients. Let them do the legwork while you reap the benefits, most small bookies offer their players a limited offering because in the majority of the cases they either don't have the knowledge required to offer more betting markets and they are not big enough to warrant the attention of bigger bookies who could back them up, this leaves you in a great position to fill hole in the market.
By offering to partner up with these small bookies and offer them a state of the art sportsbook solution through AcePerHead.com, you will be absorbing your competition, and making them a part of your business. By giving them a bigger sports betting market offering, will give them the incentive to go out and find more players and this will ultimately have a huge positive impact on your bottom line.
With www.AcePerHead.com's master agent backend you can assign rights and limitations to all your sub-agents, this way your most trusted agents can do a lot of the work for their package so you won't have to. For those agents you barely know, you can restrict what they can and cannot do online. With the access level structure of the master agent backend you will be able to see everything, by this I mean you will be able to see your sub-agent's players and their balances, you will be able to see the split on each of your sub-agents, settle figures, etc.
In turn, your sub-agents will only be able to see data pertaining to their players, they won't be able to see any other sub-agent's activity, and as an added feature, as part of the master agent sportsbook solutions, Ace's system is designed to handle a multi-tiered sub-agent structure, this means that your biggest agents can have sub-agents under them, but, everything is linked to your master agent account, so you profit from those too.
More PPH Tips:
The Hottest Online Business of 2017
Expand your Bookmaking Offering
Independent Bookie Service Review – An In-Depth Look
Pay Per Head Services a Win-Win Solution