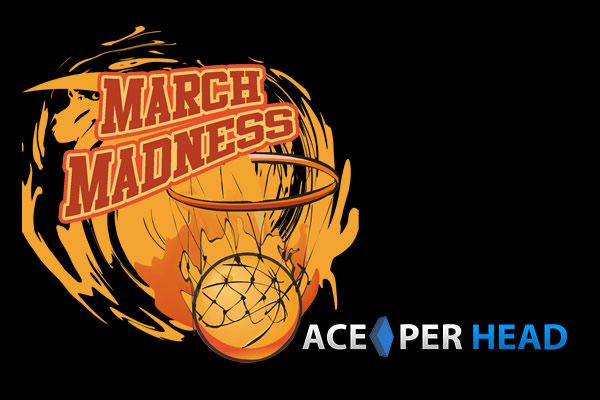 Its finally here, March Madness, the tournament marks the second busiest time for odd makers after the Super Bowl, and the amount of money that Americans are expected to wager outside of Vegas venues during the tournament ascends to more than $10 billion.
Profiting From Trends
Price per head sportsbooks are gearing up for the expected surge in business, and www.AcePerHead.com as always is at the forefront. Beefing up their network and telecommunications to ensure no wager is lost due to down time.
But most of all, their professional line managers are on a strict diet of NCAA Men's Basketball, the eat, sleep and breath college basketball these days to guarantee their agents the sharpest lines in the business.
AS we all know, college lines can have sudden jumps that scare off the most experienced line managers, this happens more because of money movements than because of key player injuries, and it has become somewhat of a science to distinguish the smart money from the squares.
Unlike the current administration, the odd makers and agents know that the mainstream media is their friend, there is nothing better than a sportscaster predicting games, sure every now and then they will get lucky and predict an unforeseen upset, but for the most part they champion the favorites.
There are however, those precious times when the media seems to rally behind a trendy underdog, and the world goes crazy and the money pours in no matter what the line might be, those trends are the real opportunities for agents to cash in big.
Those of you who have been around for a few March Madness tournaments, know exactly what I mean; the trendy underdogs stories that are on every news cast, the rise in expectation and the frenzy of gamblers who want to win big, are the perfect scenario for a payday.
Of course, these trends work in reverse as well, the beauty of College sports, is that every once in a while, they produce a Cinderella story, those teams that seemly have no business being in the tournament, the ones nobody has heard of and all of a sudden explode unto the limelight, crushing a tournament favorite and moving on to the next round.
Out of all the pay per head sportsbooks that I have worked with, the one who has struck me as being the most accurate at predicting and capitalizing on these trends is by far Ace Per Head. I've often felt that their staff has an insider track into these tournaments that they are not sharing with anyone. Obviously, I've tried and failed to get them to reveal how they do this, but, in the end it is none of my business, what I care about, and what I am sure you care about as well, is that by the time the Final Four and the Championship come around, I've made more money than I was expecting.
That is always a welcome surprise because I know going in that I will take a few hits, as my sheet is pretty knowledgeable when it comes to basketball and especially College Basketball, so I will continue to take advantage of their knowledge and gladly profit from the trends.
View Also: