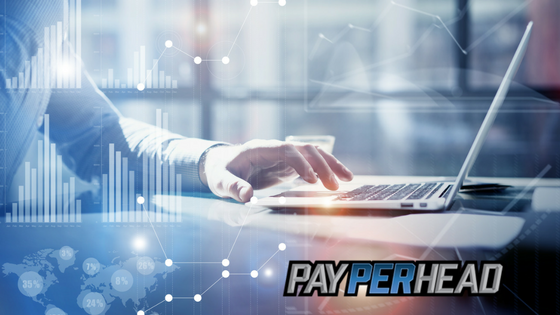 One of the best ways for online bookie agents to grow their sportsbooks is to provide personalized marketing messages.
Personalized marketing messages can lead to increased action. Increased action always leads to growth and profit.
Free Credit Marketing Messages
By far, this is the most effective way to increase action in a sportsbook. All agents must do is offer free credits for an amount played.
So, for example, if the pay per head agent wishes for a specific player to bet $250 into the sportsbook that week, the agent hands out a $100 carrot.
What the agent can do is offer a $100 free betting credit if the player bets $250 on games in the sportsbook. The $100 free betting credit is the carrot that should encourage at least $250 in action.
People love anything that's free. Sports handicappers are like anybody else. Many will jump at the chance of obtaining a $100 free credit.
The key for agents is to study player activity reports. There's no reason to offer a free credit to players that are going to put a set amount of action into the sportsbook during the week.
As an example, why offer a credit to a player that always bets $200 each week?
Credits should only be offered to players that don't bet all the time, or that don't bet a lot. The idea is to encourage action by giving something away for free.
Specific Team Marketing Messages
Specific team marketing messages can be very powerful. The key with specific team marketing messages, like free credit marketing messages, rests in player activity reports.
By studying player activity reports, per head agents can discover specific player trends.
Perhaps, a specific player always bets on Arizona against the spread. What agents could do is look at Arizona's schedule.
The agent can then send a personalized text message telling the player that Arizona plays that night.
The downside of this sort of personalized marketing message is that pro players become experts betting for and against certain teams.
There's no use sending a marketing message to pro players that are experts with certain teams.
That means the most effective team-centric marketing messages are to casual players. The good news is that many casual players only bet on certain teams just like pro players do.
The action is almost never as much as pro players. However, it's still there. Also, all marketing messages to casual players should be thought of as branding messages.
Online bookie agents want casual players to always think highly of their businesses.
Want More Tips To Grow Your Sportsbook?
Sending the right messages will help you grow and retain your players. That's how keep a sustainable and successful business.
Right now, PayPerHead.com is offering an exclusive 14-day Bookie Bootcamp. Their expert team have put together a one-of-kind course for a bookie of any level to get a competitive edge.
Online bookies who want to grow their sportsbook should sign up for PayPerHead's FREE trial of their Prime Package. They'll instantly be enrolled in Bookie Bootcamp.
And, just in time for the holidays, once the free trial is over, those enrolled have the chance to get the Prime Package for half the per head price.
Start the New Year with the best knowledge and know-how to be ahead of the game. It's a saturated business. Having the right tools and resources will help any bookie become a pro.