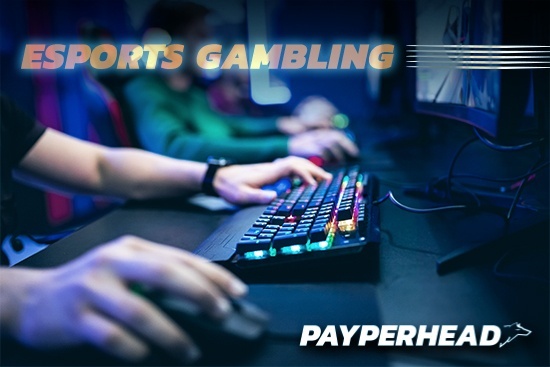 As COVID-19 continues to keep regular pro-matchups on the bench, sportsbooks are seeking alternatives to traditional sports to keep their players in action.
eSports and virtual or simulated sports have risen to the top of emerging markets for sports and sports bettors alike.
Sportsbooks too have taken notice and are expanding their offerings.
In fact, gambling on eSports, as well as simulated sports,  is likely a much bigger market than many are aware of.  And, it is expected to take another huge step forward in the near future.
While the COVID-19 pandemic has left us with precious little to wager on, the nature of eSports allows sportsbooks  to continue operating. Fortunately, despite the lack of major sporting events, bookmakers and bettors are still clamoring for action.
eSports, viewed by many purists to be nothing more than a fringe option, is now one of the only games in town.  Previously relegated to the back page or 'other' section of most sportsbooks, eSports is now considered a true alternative to traditional sports betting.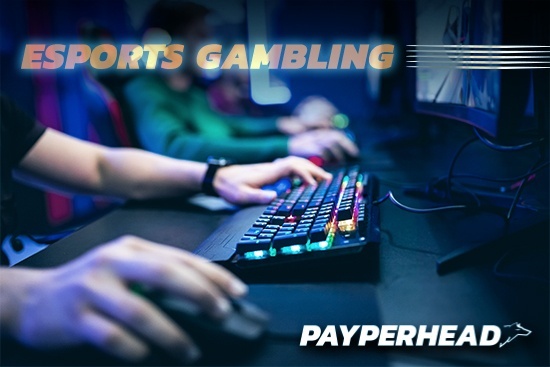 A quick look at the eSports betting market
Gambling on eSports is not a new concept. The desire to wager on these matchups has grown alongside the expansion of the sport itself.
Before COVID-19 robbed us of NBA, NHL and MLB, and several other sporting events, eSports betting was expected to reach $18B by the end of 2020.  Now that eSports is one of the few options left to bet on, that number might end up being closer to $20B;  a staggering number when you consider the entire sports betting industry is expected to reach $160B total.
It's clear that eSports have been quietly carving out a significant market share of the last few years.
It was time for bookmakers to start taking notice and really explore the virtual gaming community. There have even emerged a number of highly successful books that focus solely on eSport and cater to those fans specifically.
Generally speaking, It does help to be a gamer as the more popular games can be hard to just jump right in and understand. Still, many gamblers are finding that once they open that virtual door, a whole new exciting world is there for entertainment.
eSports gambling will continue to thrive
While eSports is generating a lot of buzz at the moment, the truth is, it's been an industry on the rise for years now.  Sports games haven't traditionally been the focus of the more lucrative sports with games like Counter-Strike, DOTA 2 and League of Legends dominating the market. These, and other more established games have helped eSports' meteoric rise to relevance on a global scale.
I am sure many of you are skeptical about the reach of a sport you are so unfamiliar with. Here's a quick example for comparison:
Last year the Kansas City Chiefs vs San Francisco 49ers Super Bowl game was viewed by an estimated 102 million people across the planet. Compare that to the viewership of the 2018 League of Legends Championship which was a shocking 99.6 million viewers.
Much like Soccer, Cricket or F1 racing, most eSports fans do not reside in the United States.  So, if you haven't heard much about them, don't feel too bad.  Now is the time to educate yourself, especially if you are a bookie looking to keep your business afloat in these trying times.  eSports must be viewed as less of an extra and more as a necessity.
New games are being developed every day.  With new games come new leagues and so on and so forth.
And, as we've witnessed just this month, there is enough creativity out there to come up with new ideas that are immediate winners.  These players-only tournaments or pros vs joes showdowns are just the tip of the iceberg.  They have been well received, were well bet on, and will only get better as time passes.
Simulated Sports, sometimes referred to as virtual sports, are also making a big splash in the betting industry.
While NBA players were forced to take a seat due to the pandemic, they were not content to give up their passion for basketball and competitions. Instead, a tournament was organized based around the NBA2K franchise and exclusive to NBA players.  At the end of the day, 16 players participated, seeded by their actual level in the game, with the winner being awarded $100K for the charity of their choosing.
Games were held online and shown on ESPN and, of course, betting was prevalent.
Major League Baseball (MLB) has followed suit and answered a question nobody ever thought they would have to ask: What happens if we take a player from each major league team and put them together into a massive tournament lasting four weeks?
The competition will raise $100,000 to support the Boys & Girls Club of America, with an extra $25k going to the winner's hometown chapter.  Each player will play every other player in three inning games, and every game will have its own dedicated live stream.
Even racing teams are getting into the action with everyone from F1 to NASCAR racers competing virtually in iRacing matchups.  Max Verstappen announced his intention this week to participate in the Australian Supercar eSeries against some of the best gamers in the world.
Meanwhile, last week's eNASCAR race reportedly saw action at many sportsbooks similar to that of what would normally be expected from a Serie A or Belgium League soccer match.
The emergence of these new concepts in virtual sports has not only created a fresh buzz surrounding an already hot industry, but also snagged the attention of the betting community.
When the Coronavirus is long gone, I expect these events to not only stick around but to flourish.
eSports and simulated sports; the new and prospering game in town.
During this critical time in the industry we love so much, with many of us clutching at straws, eSports and simulated sports might just be the lifeline you are searching for.
This goes double for any PayPerHead bookies out there.
With limited options on offer, eSports and virtual sports make  great alternatives for your independent sportsbook.  If you are not yet taking action on your own, now might be a great time to start.
Leverage your newfound knowledge of eSports and simulated sports to carve out a spot in the market for yourself.
PayPerHead.com is offering their software free of charge until major US sports return.  At a grand total of $0.00 per head, it's a hard deal to pass up.