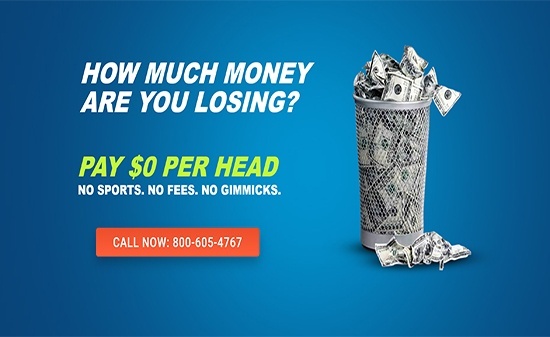 The leading sports betting tech company has provided bookies a shining light in a time of distress.
As soon as NBA star Rudy Gobert announced he had tested positive for the coronavirus, most bookies got a sinking feeling.
Within hours, the NBA suspended their season. The NCAA canceled the Men's College Basketball and Women's College Basketball tournaments. The NHL soon followed with their suspension.
Major League Baseball postponed the start to their season while every significant soccer league on the planet shut their doors. No more Barcelona, Manchester United, or Bayern Munich soccer matches.
The real stake in the heart of sports bettors and bookies happened when Japan said they were pushing the 2020 Olympics to 2021. The pandemic didn't seem real until that happened.
For individual bookies, things looked especially dire. Unlike large online sportsbooks, bookie entrepreneurs relied on traditional leagues like the NBA and MLB.
Without basketball, hockey, and baseball, how could bookies survive before football's fall return?
Some per head companies have left their agents in the dark
Per head bookie agents turned to their PPH service providers for answers. Most didn't get the right answer.
Although almost all per head betting platforms offer wagering on eSports and sports simulations, a bookie's players aren't familiar with those gaming options. Also, sports bettors are different from horseplayers.
Pushing players towards the racebook worked for some agents. It didn't work for all.
One thing that did show an uptick in action were online casinos. Per head agents that provided a digital casino have taken less of a hit.
For some bookie agents, casino betting hasn't been enough, though.
PayPerHead.com's response saved sportsbook operators from closing
No doubt, many individually owned sportsbooks have shut their doors. The lack of traditional sports betting options has led to closures.
Some sportsbook operators are barely surviving on horse racing and casino betting. But there is a group of per head agents that have found real relief during the Covid-19 crisis.
PayPerHead decided to respond to the coronavirus pandemic the way a true industry leader does. The leading sports betting tech organization went to the heart of the issue.
The problem for bookies wasn't the lack of sports betting options. Gamblers gamble, PayPerHead's management reasoned.
The real problem for agents had to do with money. That's why PayPerHead decided to offer all per head agents a no sports equals no fees promotion.
PayPerHead bookie agents pay no fees until a major sport returns
Under the promotion, bookie agents, old and new, could utilize PayPerHead.com's Basic sportsbook software for free until the NBA, NHL, or MLB plays a game.
After noticing how much the promotion helped their current agents, the company decided to extend the promotion.  For two weeks after the first significant U.S. sports-based league game happens, bookies can use the software for free.
It's an understatement to say that the promotion has helped many per head agents continue to provide excellent service to their players.
While basketball, hockey, and baseball have stayed on the sidelines, the company's agents have turned their players towards eSports, sports simulations, the digital racebook, digital casino, and unheralded international sports like darts and ping-pong.
Agents have offered all of those wagering options without having to spend a dime per head.
It's not too late to take advantage of PayPerHead's promotion
The first NBA game should happen on July 30. The NHL has yet to decide on a date for their first hockey game.
Major League Baseball is a mess. They haven't decided on when they'll step onto the diamond.
Non-PayPerHead agents have plenty of time to sign-up for the no sports equals no fees promotion. They should do so as soon as they can.
July is the month bookies prepare for the upcoming NFL and college football seasons. Now is the perfect time to familiarize yourself with PayPerHead's top-class bookie software.