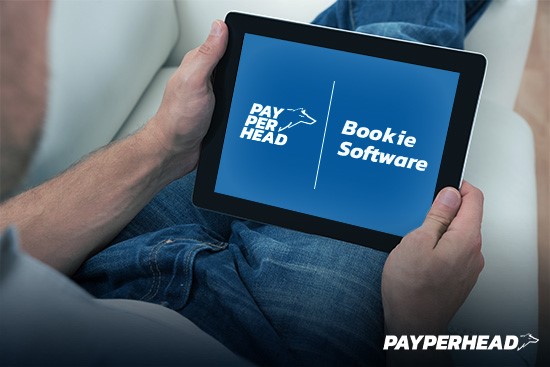 Essential sportsbook software features that let you can run a profitable bookmaking company.
Pay per head companies offer online bookies significant sportsbook software features. But some software is more important than others.
Bookies must categorize sportsbook software. By doing so, they can decide what they require to run more efficient companies and make more profit.
Check out the six most critical features in a bookmaker's profit-generating arsenal.
Top 6 sportsbook software features you can't live without
Payment solutions
Ask any Fortune 500 CEO what the most crucial aspect of their business is and at least 90% or will say cash flow.
If cash doesn't "flow," companies go bankrupt. All companies, including your sportsbook, must receive some money from buyers and run money through their companies.
Sports bettors wager through your company. In most cases, you keep a bookie fee.
You flow dollars back to the buyer in a payout. Or you collect cash. Players deposit, which puts money into the system ready to start the flow again.
Bookie agents must have a payment system that does all three. The system must make payouts and collections easy and accessible online.
It must also allow for fast deposits. Any payment solution must work with both fiat currency and cryptocurrency.
Layoff account
Layoff accounts work like player betting accounts. Bookies can make wagers in their layoff accounts.
Bookies want to keep as much of the juice as possible.
The best way to do that is to make wagers in the layoff account that mirror big bets. Then, bookies can pay players with money won in the layoff account.
For all winning bets, bookies use the money they won in the layoff account to pay players.
Live wagering
Players want quick action. Live wagering can provide that.
Some players also like the idea of betting on a game after it starts. Most bookies charge extra juice on live bets.
Live bets are at least -115 instead of -110. The great thing about live bets is how spreads adjust to what happens in-game.
All successful bookies offer a live wagering interface.
Live dealer casino
Blackjack, baccarat, and roulette players prefer a live dealer option. Make sure the per head company you work with offers a live dealer casino for at least those three games.
Digital racebook
During the pandemic, horse racing has made up for lost sports betting revenue.
Many sports bettors who have discovered horse racing will stick with the ponies. Bookies can add horse racing as a long-term revenue stream.
Make sure your current sportsbook software services provider has a digital racebook. You want to offer everything you can to your players.
International, eSports, simulated sports betting options
The Covid-19 crisis proved how important sports betting options are. Players with access to multiple sports betting options find bets.
International sports should return before U.S. sports. Bundesliga soccer kicks off on May 16. Great Britain's government gave the English Premier League the go-ahead to resume on June 1.
The more betting options, the better. If your per head partner doesn't offer eSports, simulated sports, and as many international sports as possible, you should consider switching to a company that does.
Bookies should look to PayPerHead.com for sportsbook software
PayPerHead® offers everything listed. The most crucial sportsbook software feature is the company's payment solution.
The PayPerHead.com Agent Payment Solution (APS) provides fast payouts, collections, and deposits. The APS alone is a reason to switch to PayPerHead from your current provider.
They're offering a great promotion. Bookies looking for more from their current betting software services partners should consider PayPerHead.com.