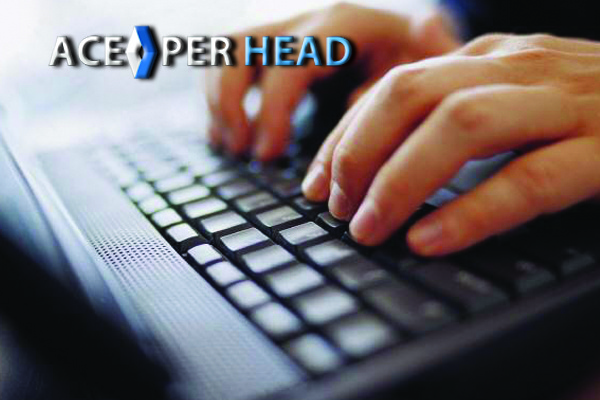 Think about all the headaches that are involved with running a traditional "shop." You are receiving phone calls at your "office." One of your clerks has to run down a whole schedule to the customer.
There's record keeping, and other people doing it, so there is always going to be the chance of an error that can wind up losing you money, losing your customers, or both.
So that adds to the task of management because now you are spending time managing employees, instead of servicing customers in the most efficient manner. And what about the paper trail, which is something you can certainly do without, this is what happens when you run traditional sports betting software.
When you run "how to be a bookie" in online searches, you'll find out that most articles say that you need the best sportsbook software to run this business in 2019.
Specifically
Using sports betting software through a Pay Per Head (PPH) service is most certainly the way to go like www.AcePerHead.com.
Here are some of the advantages of using a sports betting software
1. EASY LINE MANAGEMENT – YOUR BOOK'S LIFEBLOOD
As every bookie knows, having solid lines is a sportsbook's lifeblood. And, keeping on top of every game, bet, and spread, along with hundreds of little details is daunting. Being able to manage your book and move your lines based on risk management is one of the many benefits of using bookie software.
Software that allows you to easily manage lines in one place while giving you visibility of important line movements in the industry is paramount to your success. Not only will you be safeguarded against steam and sharp action, but you can also have full visibility of where you might be exposed to games where the action is tilted too heavily on one side.
2. EASY UPGRADES – TAKE THE HEADACHES OUT OF HAVING OUTDATED SOFTWARE
There's nothing to worry about or deal with due to out-of-date software because your bookie software provided will keep the application updated and upgraded.
Newer versions of the software are automatically updated with improvements and upgrades. This means that your customers will always be satisfied with your service and will stay loyal to your sports betting software. The longer you can keep a customer, the more you increase their lifetime value and long-term profits.
3. PRIVACY – STOP WORRYING ABOUT SOMEONE PRYING INTO YOUR BUSINESS
We know the value of privacy in this industry. It's exactly the reason why bookie management software integrates with your own private website which you can give to your players to access their accounts online.
4. SPORTSBOOK SOFTWARE HAS TRANSPARENT PRICING.
Another great benefit of Sportsbook software is that it offers transparent pricing. Unlike other platforms, Sports betting software has no hidden charges, such as additional hosting, market data, branding, and bandwidth fees. The bookie just has to pay a stand-alone or an all-inclusive weekly fee. There are different plans to choose from, starting from the advanced to premium.
Basically, the pricing for a PHP Sportsbook software depends upon the features included in the software such as Administrative Tools, the Reporting Tools, etc. For those who are still undecided on getting a plan, there is also a one-week free trial to test the Sportsbook software.
5. EASE OF USE – EVERY BET IS RECORDED DIGITALLY AND GRADED AUTOMATICALLY
On any given day, there are dozens of sports events going on, millions of bets taken and paid out. It's practically impossible to manually take and grade a large number of bets unless you own a huge sportsbook. Which is why bookie software gives you massive leverage by doing everything automatically before, during and after games.
Since bets are taken through the Internet, your player's information is kept confidential and secure and you can reduce the risk of someone stealing your business' information.
More PPH Sportsbook Tips: