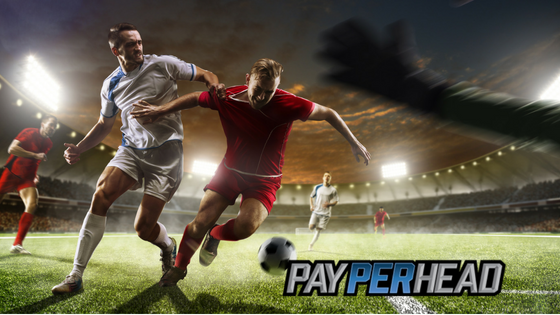 The 2018 FIFA World Cup is here. Pay per head agents must use every tool available to squeeze as much action from their players as they can. 4 of the most important tools to use are listed below.
4 Online Bookie Tools For 2018 FIFA World Cup
Each tool below listed can be found by partnering with PayPerHead.com.
During the FIFA World Cup, agents can get 50% off PayPerHead's Prime Package, which give you access to the below online bookie tools and even more.
Check out the deal, and start making some serious cash with World Cup betting.
Player Activity Reports
Player activity reports by themselves aren't tools. They're reports.
However, a savvy online bookie can use player activity reports to increase 2018 FIFA World Cup action. These reports become a tool when used properly.
The way to use player activity reports is to study soccer action. Bettors that have wagered on La Liga, Bundesliga, The Champions League, and Premier League matchups are most likely to wager on World Cup soccer matches.7
Promote World Cup betting to those players.
Schedule Limit Override
Ensure that action spreads around on different World Cup group matches by setting an override on the hot match. The hottest match on Friday, June 15, figures to be Portugal vs Spain.
The great Christiano Ronaldo plays for Portugal. Spain is one of the favorites to win this year's World Cup.
Ensure action on other matches by setting a schedule limit override on Portugal vs Spain.
Television Listings
Are television listings really part of the online bookie tools? Yes, they are!
Knowing when and what channel they can watch a game goes a long way in convincing casual players to wager on soccer matches. If you use this per head tool, make sure to sign up for PayPerHead's Prime Package.
That's where you'll find television listings.
Mass Editing Tool
The mass editing tool saves time by allowing online bookie agents to create mass edits. This is especially important during the World Cup where each week odds makers will adjust each team's chances of winning the World Cup.
If agents don't create max betting limits on World Cup betting options via the mass editing tool, they could be on the hook for a huge payout.
Think about it this way:  the favorite to win the 2018 FIFA World Cup is Brazil. Brazil offers +425 odds. A $500 wager at +425 translates to a $2,125 payout.
That's big money.
Online bookies should use the following online bookie tools and reports to bump World Cup betting action:
Player activity reports
The schedule limit override tool
Television listings.
Mass editing tool.
Sign up today for PayPerHead's Prime Package for the best online bookie tools to keep making serious cash for every sports event.
Get it today for just $6.50 per head—that's HALF THE PRICE!
Grow your sportsbook empire today.